Dianne Hall is a senior lecturer in History at Victoria University, Melbourne. She has published extensively on histories of women, religion and memory in Australia and Europe.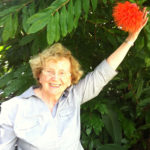 Patricia Grimshaw is Emeritus Professor, School of Historical and Philosophical Studies, The University of Melbourne. President, International Federation for Research in Women's History. Fostered the Australian Women's Archive Project and lead the online Encyclopedia of Women and Leadership in Twentieth Century Australia. Fellow, Academy of the Humanities in Australia, the Academy of the Social Sciences of Australia. Officer, Order of Australia 2017.
Executive Officer, Australian Women's Archives Project established in 2000 to promote the protection of women's archival heritage. Nikki Henningham has a PhD in Australian women's history and is an experienced oral history practitioner. She is co-editor of the Australian Women's Register, for which she has contributed over 1000 entries.