UNMASKED:
Celebrating Nursing and Midwifery,
Victoria and Beyond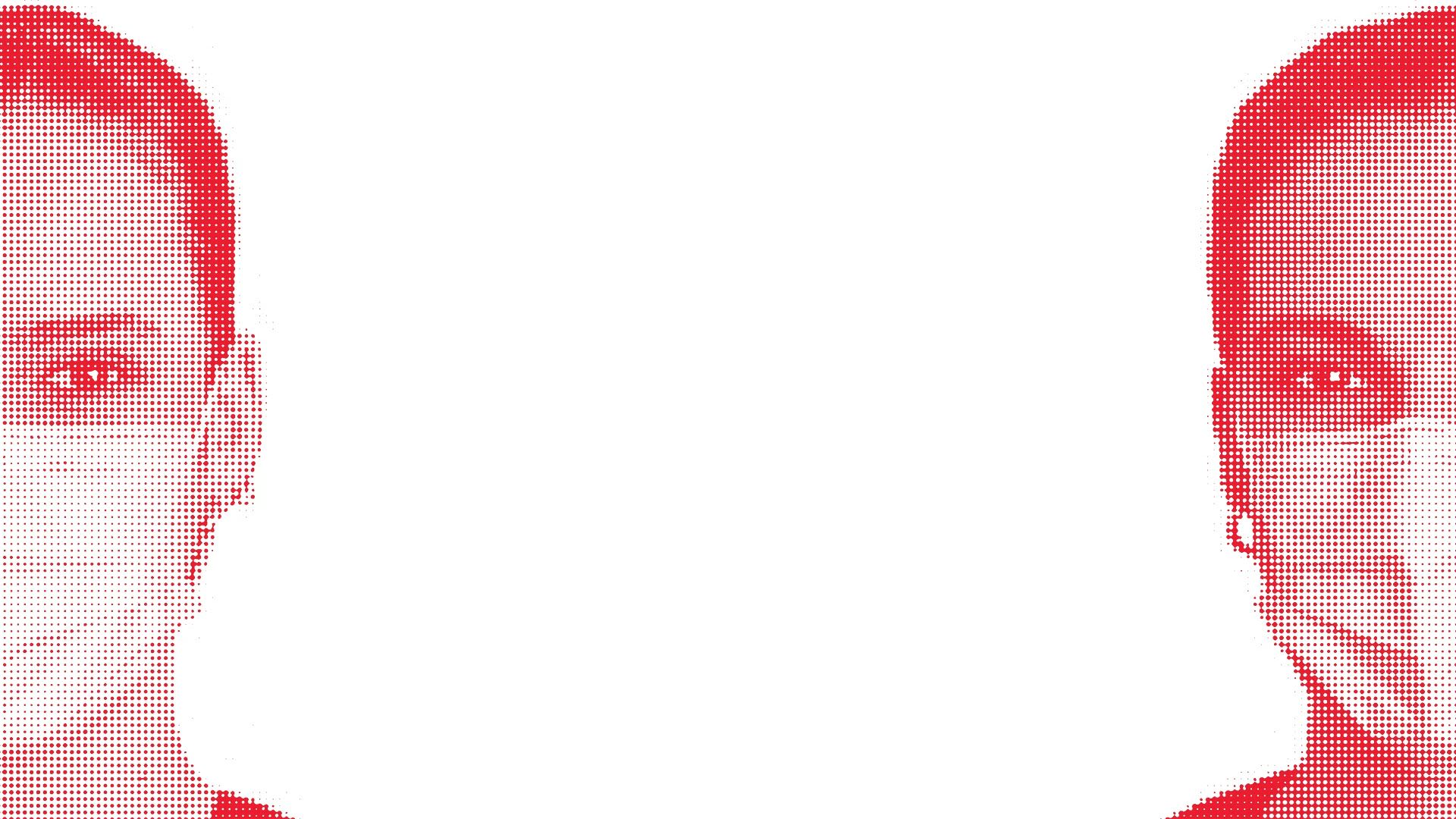 This exhibition marks the International Year of the Nurse and the Midwife in 2020 and pays tribute to the nurses and midwives of Victoria and beyond.   
It draws on 230 years of midwifery and nursing's vast history and contemporary stories to acknowledge the immeasurable and collective contribution of nurses and midwives to Australian health care.
Six intersecting themes underpin the exhibition, and twelve practitioners are featured as past and present exemplars of their profession.
Through a combination of thematic interpretation and personal histories, Unmasked delivers fresh perspectives of nurses and midwives in clinical practice settings, in civilian and military roles, in policy, business, activism and advocacy. Across the board, it honours nurses and midwives, and their immense commitment to humanity.
Unmasked is presented by Her Place Women's Museum Australia in partnership with the Victorian Department of Health and Human Services and Safer Care Victoria and is supported by the Victorian Branch, Australian Nursing and Midwifery Federation.  This exhibition was made possible with funding from the Victorian Government.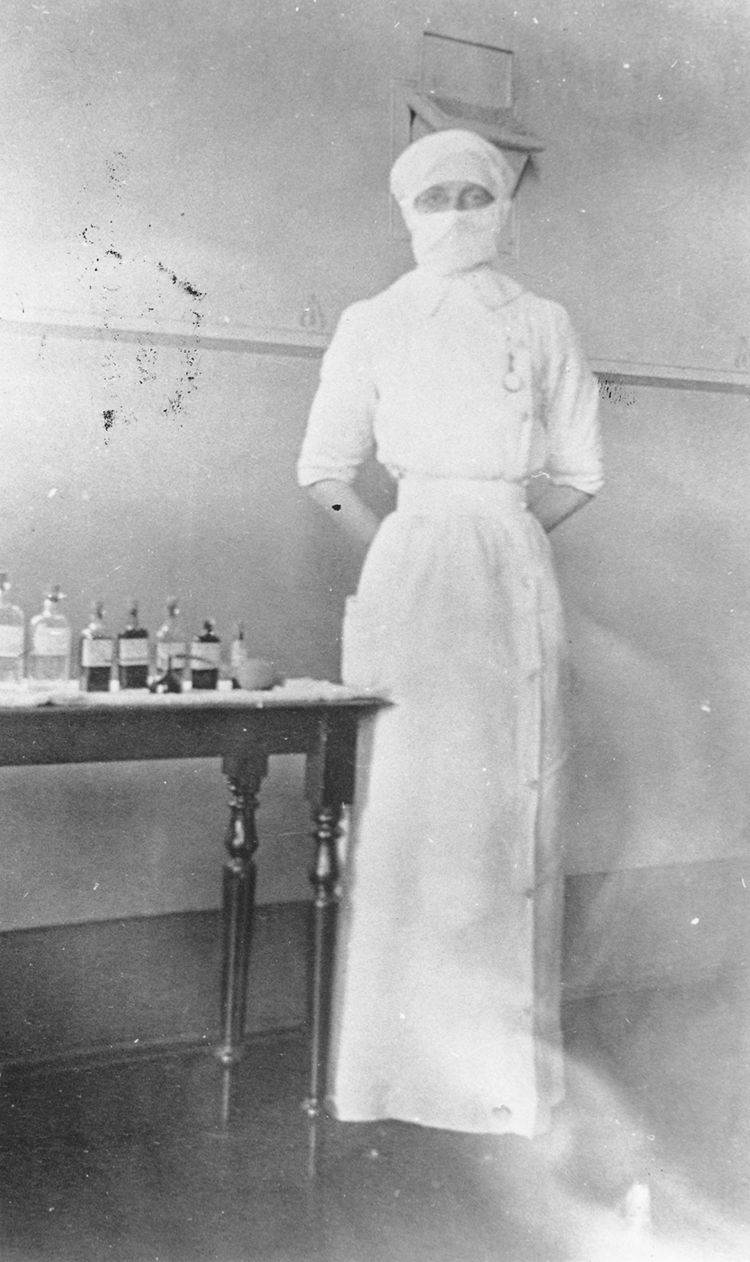 First Nations Nurses
and Midwives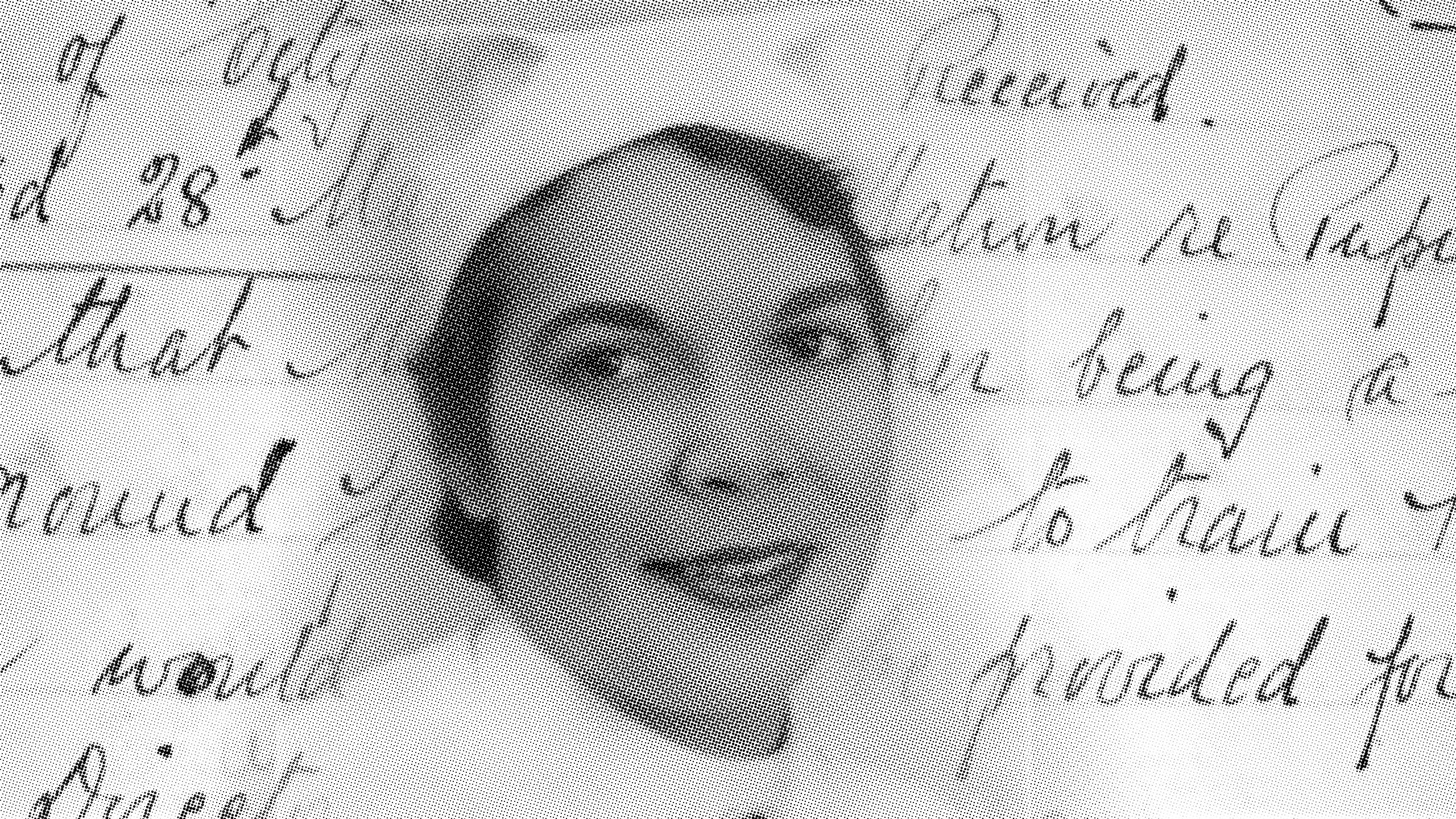 The contribution of Australia's Aboriginal and Torres Strait Islander (First Nations) women to Australian health care has largely been unrecognised.
Up to the 1960s, most Aboriginal Australians were restricted in opportunity and forced by legislation to live on settlements, reserves and missions. Against the odds, a small number of women overcame legislative hurdles to train in nursing and midwifery at hospitals.
One was May Yarrowick, an Aboriginal woman from northern New South Wales who completed training in midwifery at Sydney's Crown Street Women's Hospital in June 1907. She worked around Tingha, near Inverell, in a hospital and in the community. Theresa Allan, a Wiradjuri woman, trained at Crown Street in the 1930s. She provided care to at-risk mothers and their babies in Dubbo.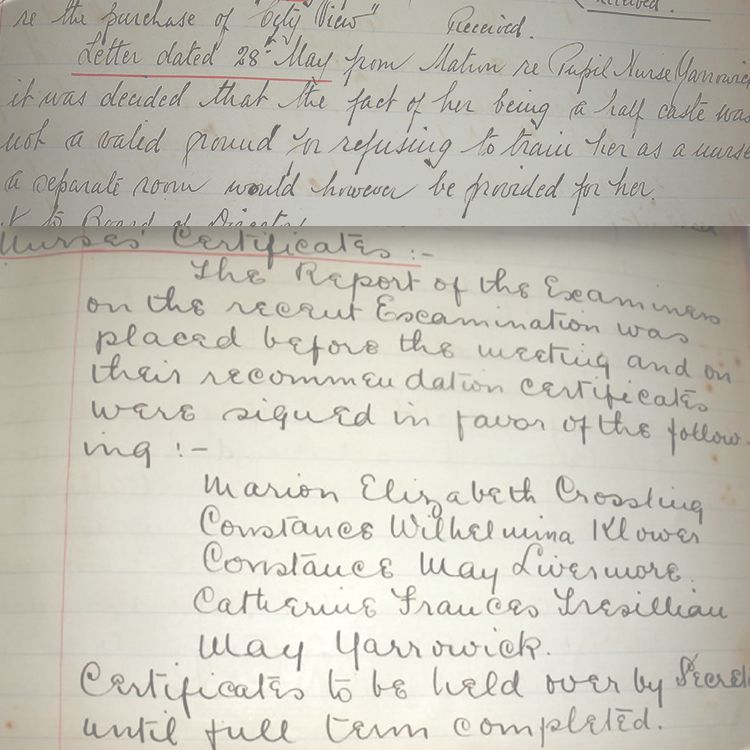 Marion Leane Smith was of Darug descent. After training as a nurse in Canada, she served in the First World War on ambulance trains in France and Belgium. Another nurse was Wiradjuri woman Isobel Ferguson, daughter of Aboriginal activist William Ferguson. Ferguson trained in the mid-1940s at Royal Princess Alexandra Hospital in Sydney and advocated for her people throughout her life, working tirelessly in the 1967 referendum movement.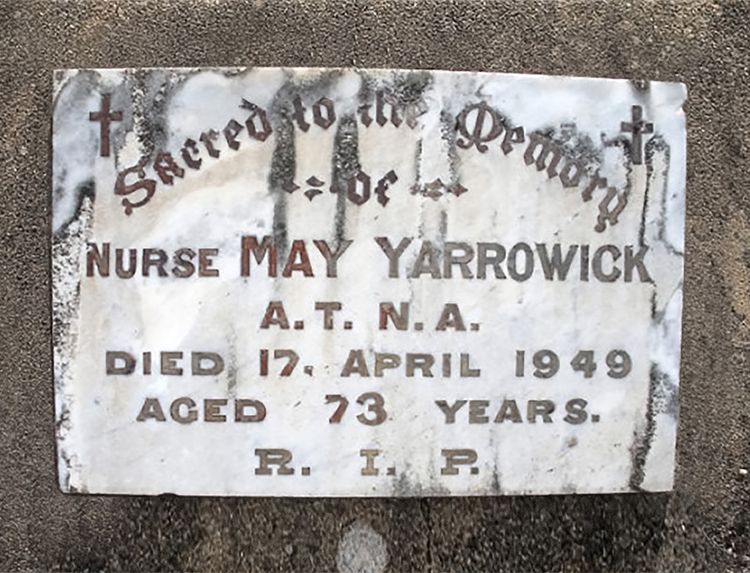 Under segregationist and protectionist legislation across Australia, missions, reserves and settlements had their own small hospitals superintended by white nurses. In Queensland in the 1940s, a Native Nurses Training Scheme commenced at Woorabinda Mission, west of Rockhampton. This scheme was replicated at Cherbourg and Palm Island missions.
The informal two-year program was for young Aboriginal Australian women who showed an interest in nursing. They worked at the mission hospitals and had lectures from the matrons and doctor superintendents, with periodic examinations on aspects of nursing care. However, they were unpaid, their training was not recognised, and they could work as nurses at other missions only.
Draconian legislation that applied to First Nations Australians was extinguished by the 1950s, but it remained difficult for Indigenous women to access training places because hospital matrons chose the students. Among the Aboriginal women who overcame these occupational barriers were Lowitja O'Donoghue, Alison and Jennifer Bush, Mawn Young and Sadie Canning. Torres Strait Islander women included Ellie Gaffney and Dulcie Flower.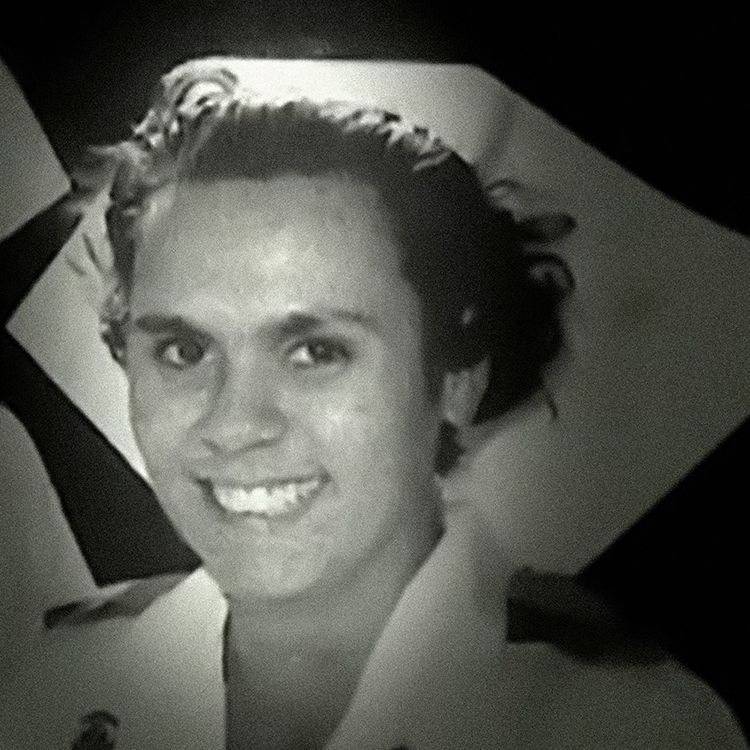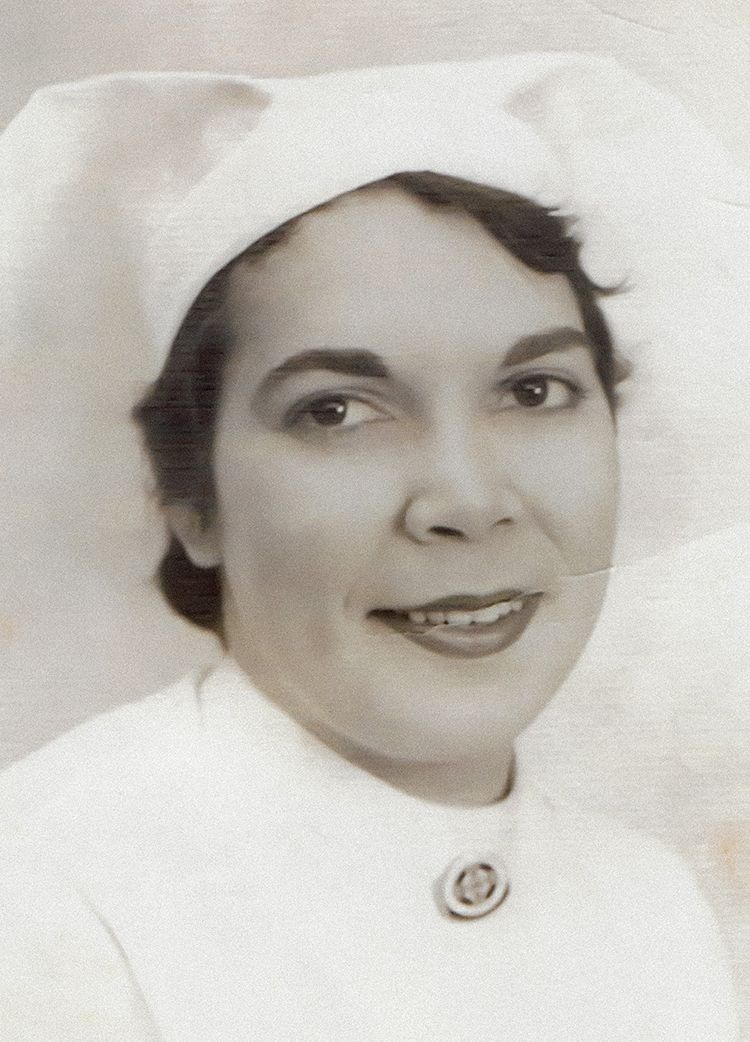 Since the transition of education to the tertiary sector, greater numbers of Indigenous Australian students have accessed nursing and midwifery pathways. Today, nursing is the profession with the largest Indigenous workforce within Australia. Aboriginal and Torres Strait Islander nurses and midwives continue to proudly serve all Australians.

Dulcie Flower AM (née Reading)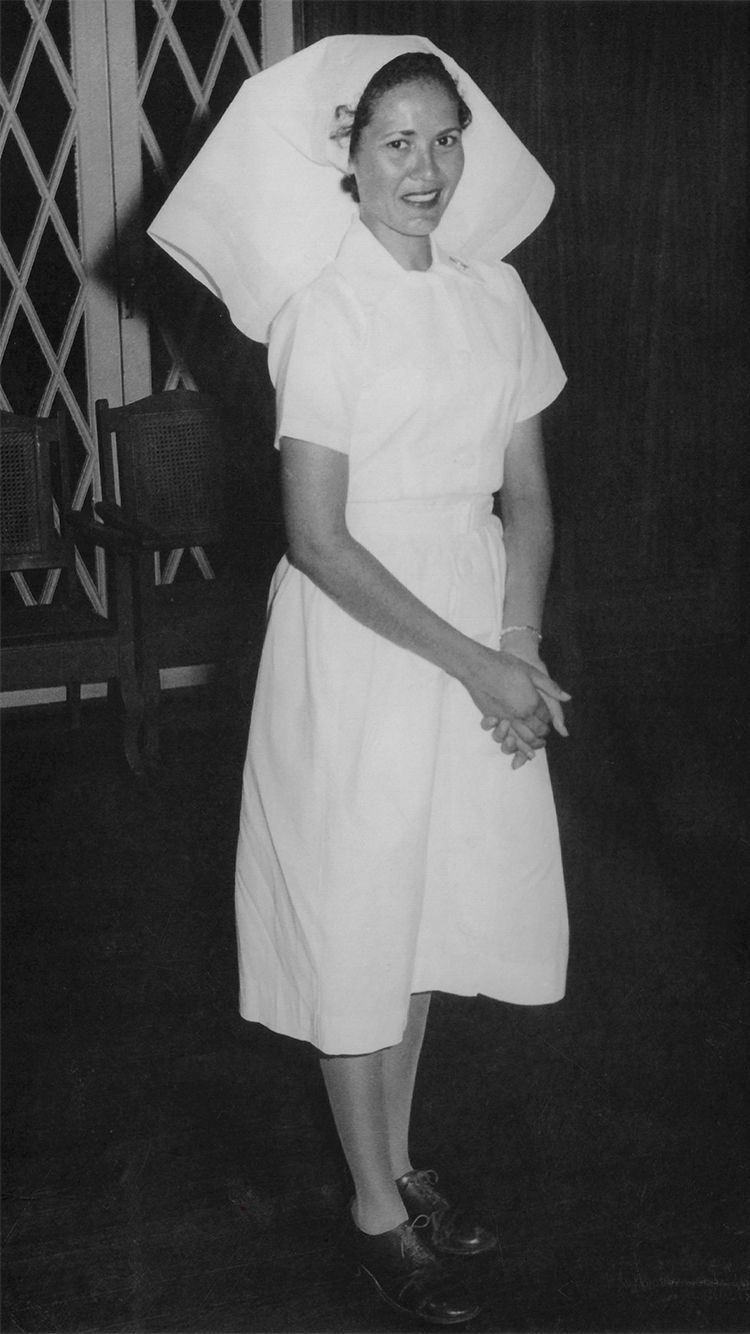 A proud and lifelong advocate for Indigenous Australians, Aunty Dulcie Flower is a Torres Strait Islander woman of the Meriam people of Erub Island (Darnley). After completing general nursing in Cairns in 1960, Flower moved to Sydney to complete midwifery training at St Margaret's Hospital.
From 1961 to 1976, she worked at Sydney's Royal Prince Alfred Hospital (RPAH), earning her certificate in operating theatre nursing. At RPAH, Flower met fellow Aboriginal nurses Isobel Ferguson and Sally Bamblett. With Ferguson's encouragement, Flower joined the Australian Aboriginal Progressive Association.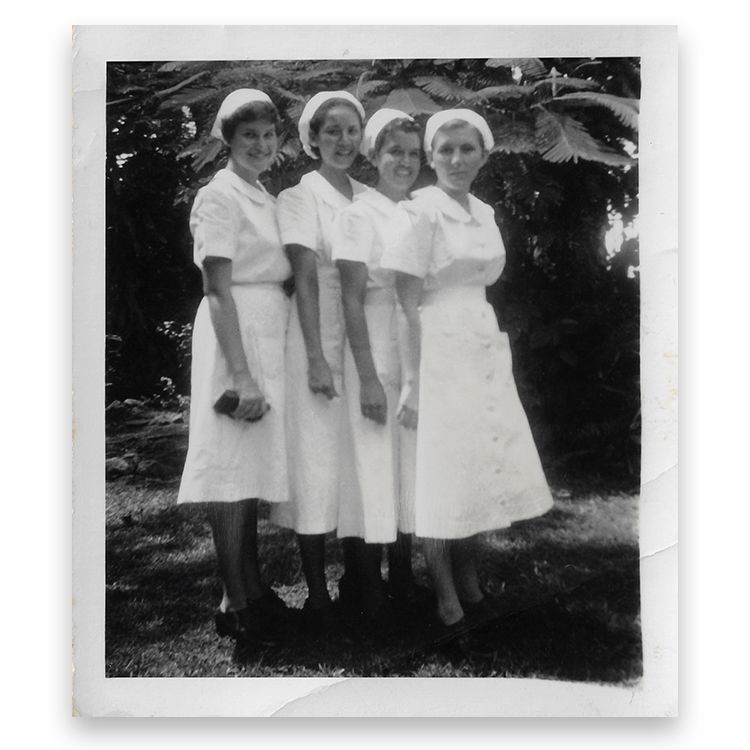 Flower's early advocacy involved rallying support for the 1967 Referendum to enable the federal government to make laws concerning Indigenous peoples. At age 29, and with two young children, Flower was appointed General Secretary of the Federal Council for the Advancement of Aborigines and Torres Strait Islanders (FCAATSI). She was the first woman, the first Torres Strait Islander and the first non-European to occupy this role.
Flower has focussed much of her activism on better healthcare services for Indigenous Australians, particularly women and children. Her work with the Health Committee of FCAATSI led to the creation of Australia's first Aboriginal Medical Service. It provided medical and dental care free of charge.
The first Indigenous Australian Registered Nurse to practise in this new service model, Flower opened the door to patients at the Redfern clinic in 1971 along with a young doctor named Fred Hollows. After working at Redfern on and off for 30 years, Flower was appointed a board member in 2003, a role she continues today.

Ruby Tribe is a 24-year-old Gamilaraay woman born and raised in Naarm/Melbourne. She decided to become a nurse when she was in high school, after seeing the care and consideration nurses gave to her three grandparents when in hospital. This experience, and learning through her extended family, made Tribe more aware of the crisis of disease among Australian Aboriginal people. Like so many other young Aboriginal people, she felt deeply concerned and wanted to do something about it. 
Tribe started out in an Aboriginal Nursing Cadet role at St Vincent's Hospital Melbourne, under the guidance of nurses and Aboriginal men and women. She next undertook a graduate year at St Vincent's where she specialised in Cardiothoracic and General Medicine. The following year, Tribe wanted to gain more skills in Aboriginal health so joined the Aboriginal Health Unit at St Vincent's Hospital as the Aboriginal Cadetship Coordinator. The cadetship employs nursing and allied health university students to assist the hospital in becoming more culturally safe and diverse as well as helping numerous Indigenous students to make it through university.
Through the program, Tribe has chaired the Aboriginal Graduate and Cadetship Network (AGCN) in Victoria with DHHS. The AGCN represents 21 hospitals around Victoria and is committed to the employment of more Aboriginal staff members.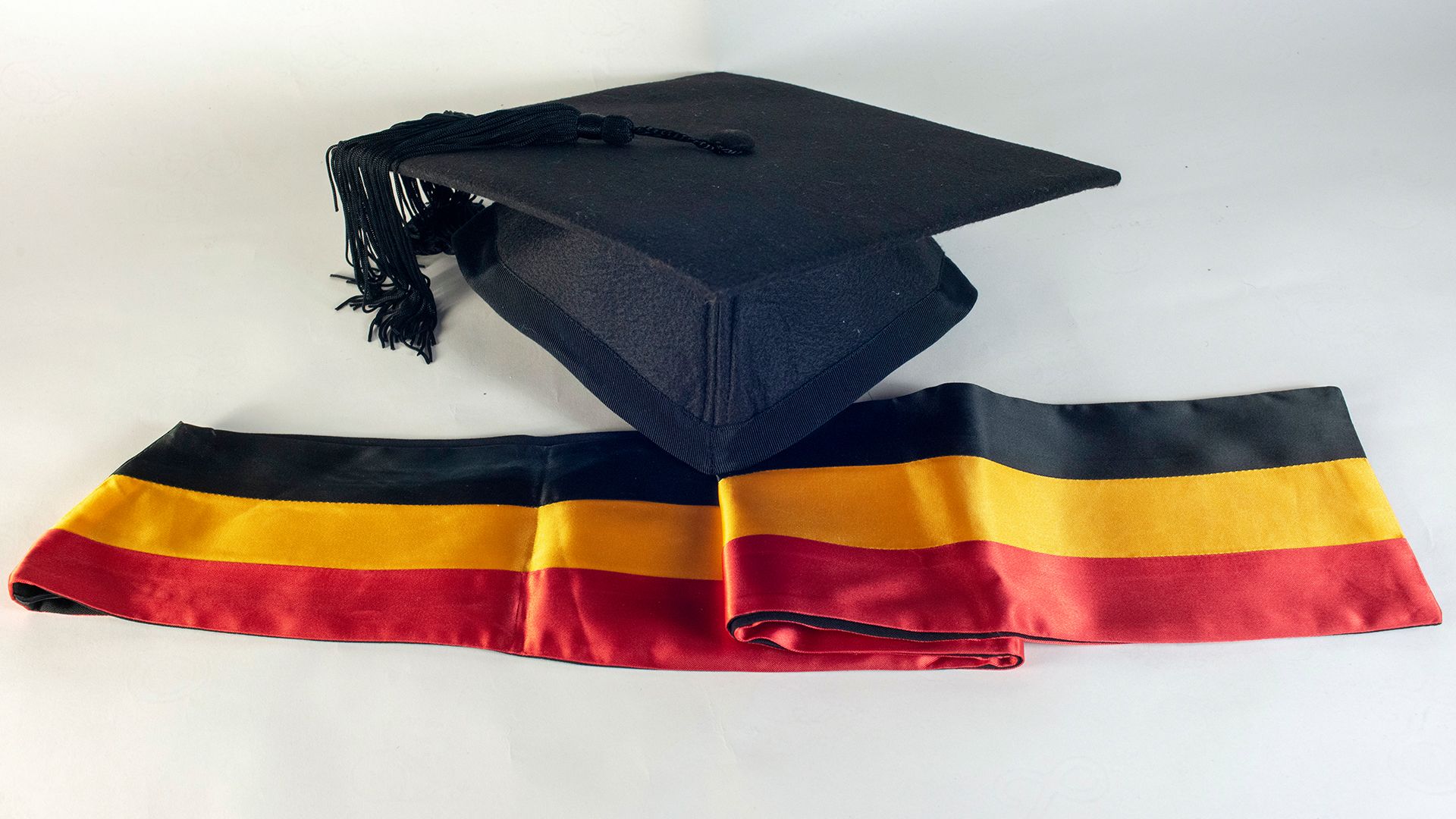 With the onset of COVID-19, Tribe decided to return to the front line, working at a COVID-19 Isolation Recovery Facility (CIRF). This facility looks after homeless people who have the virus and are unable to self-isolate.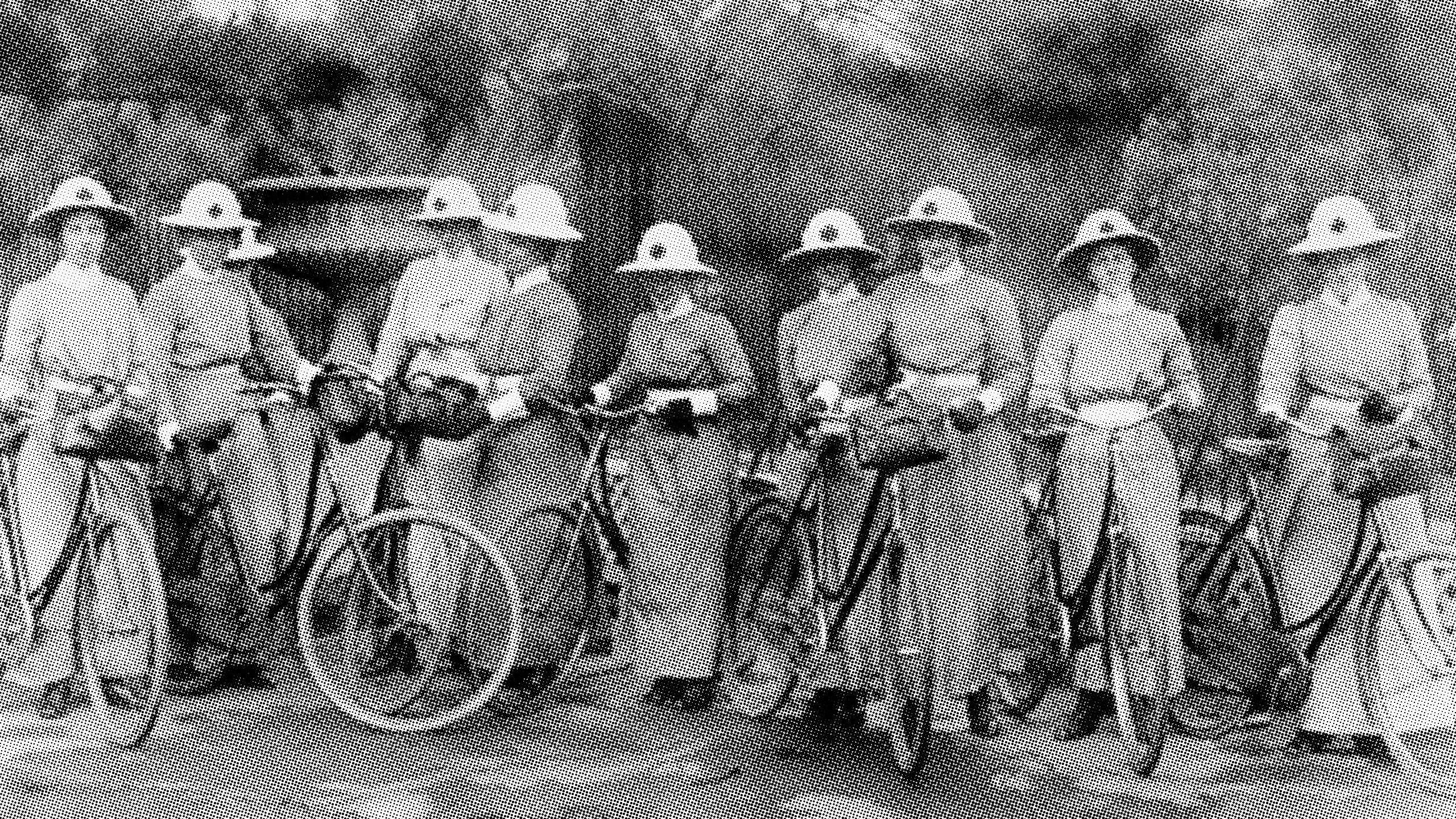 In colonial Australia, the development of healthcare services was generally a haphazard affair. For the vast majority of the population, health was a private matter, not the business of government. Sickness and childbirth were managed at home, sometimes with an attendant, paid or otherwise.
Seven women secured passage to New South Wales in 1790 to join their convict husbands, on the condition that they would be midwives in the colony. Within a decade, others with training and education in maternity care migrated to Australia. They claimed diplomas and certificates as evidence of their knowledge and skills, to differentiate themselves from untrained attendants.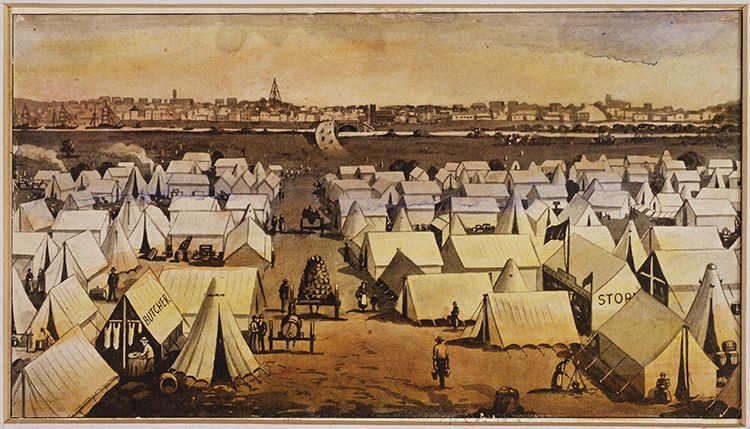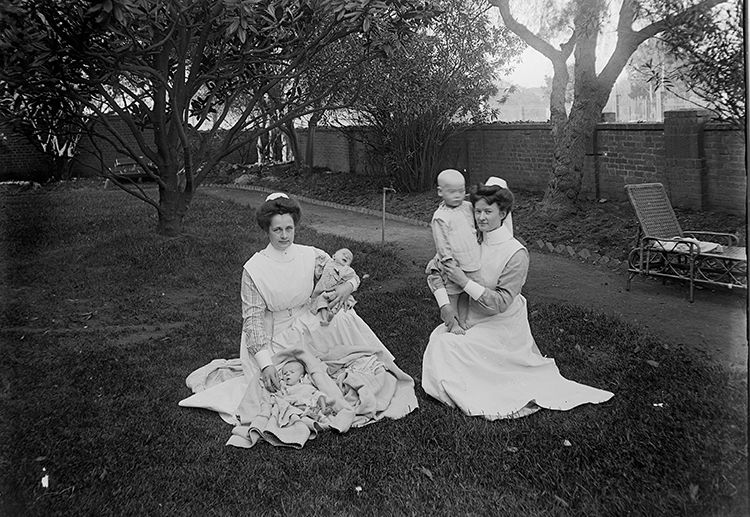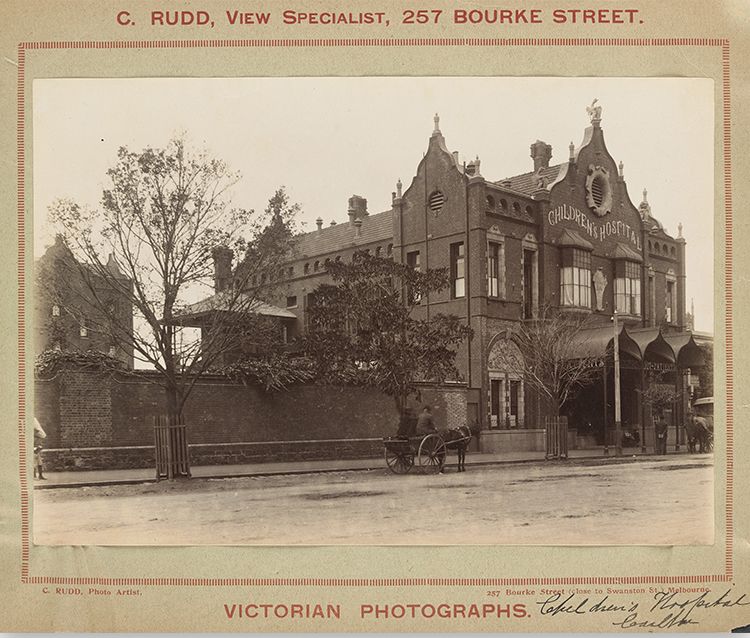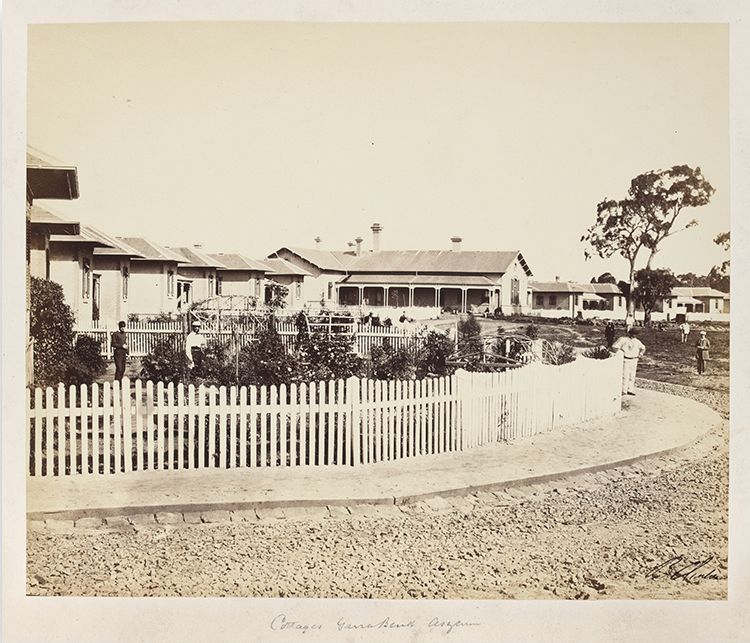 Philanthropic and religious organisations established systems for providing care in response to particular needs. In the late 1830s, five Catholic Sisters of Charity arrived in Australia to minister to the poor of Sydney. One nun was a trained nurse; another had experience in nursing. From this pioneering alliance, the network of St Vincent's Hospitals grew.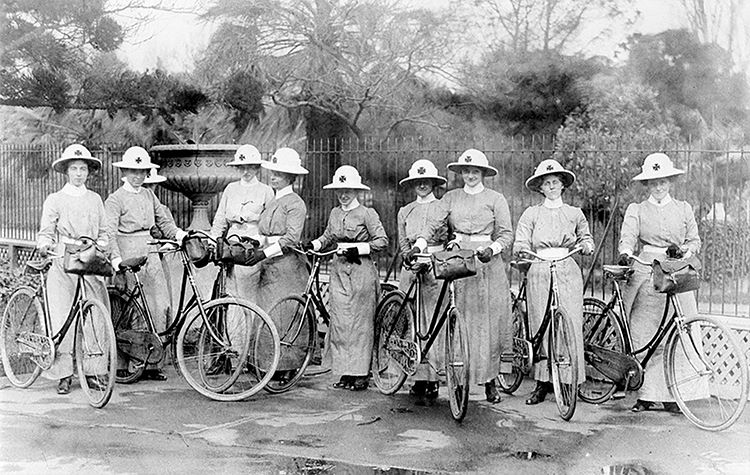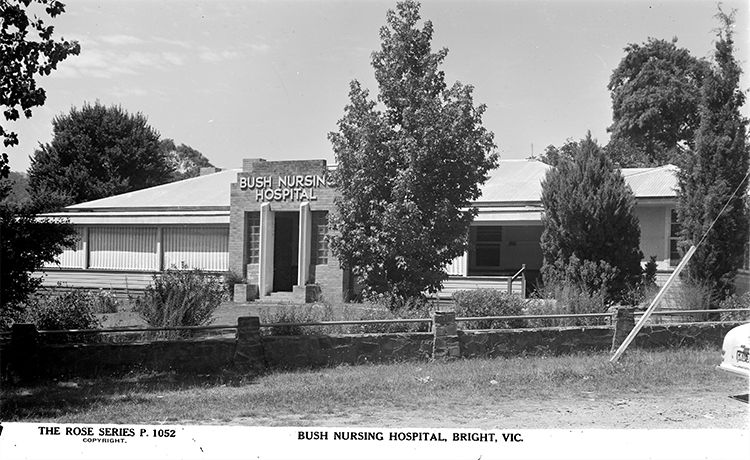 Governments had responsibility for only a few sectors of the population, including convicts and those deemed 'lunatics'. Yarra Bend Asylum was Victoria's inaugural institution for people affected by mental illness. Opened in 1848, some of its early female and male attendants had extensive experience of private asylum work in Britain.
Benevolent societies and philanthropic networks founded charitable institutions for poor people considered deserving of charity. The first in Victoria was The Melbourne General Hospital (now The Royal Melbourne Hospital). Founded in 1846, it opened in 1848. Other hospitals were built in specific locations, some catering for specific conditions. Examples of these in Victoria were the Bendigo Gold District General Hospital, the Eye and Ear Hospital and the Hospital for Sick Children.
In the community, other systems were devised. District nursing began in Melbourne in 1885 with trained nurses attending poor people in their homes. In the 1890s, one group that attracted nurses was the Sisters of the People, a Methodist faith group. Being a religiously based entity, it fulfilled a health and spiritual mission.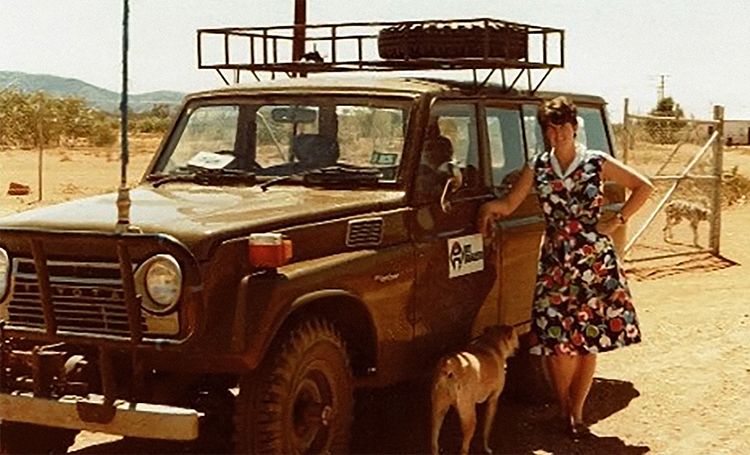 Victoria's bush nursing services began in 1911, providing health care and midwifery services to geographically isolated communities. During the 1910s, rural and remote area nursing expanded via the Australian Inland Mission and, later, as part of the Royal Flying Doctor Service.
Pioneering in the professions continues today. Since the 1980s, doctorally prepared practitioners have forged new pathways in research, education and practice. The first Nurse Practitioners in Victoria were endorsed in 2004.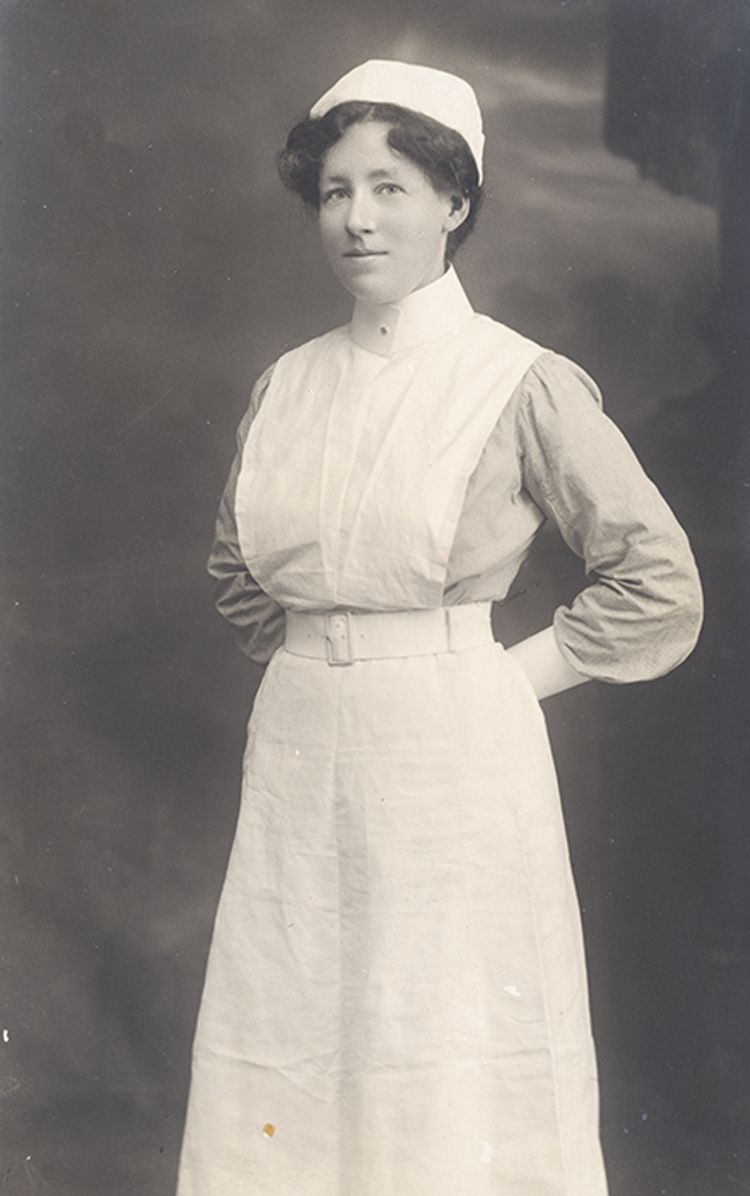 Florence Green's education and career exemplify a pioneering pathway for pupils without any experience in nursing. Green completed training as a midwifery nurse at The Women's Hospital in Melbourne in 1915. Previously, she was an assistant teacher at Albert Park Primary School. She left that role after her mother died, taking on home duties for the extended family. In 1910, Green earned a certificate in first aid.
For novice pupils in 1913, the course in midwifery nursing was two years. A successful candidate was certificated as an 'obstetrical nurse'. From 1898, following a request from the pupil nurses, this title replaced the designation of 'Ladies Monthly Nurse and Sick Nurse'.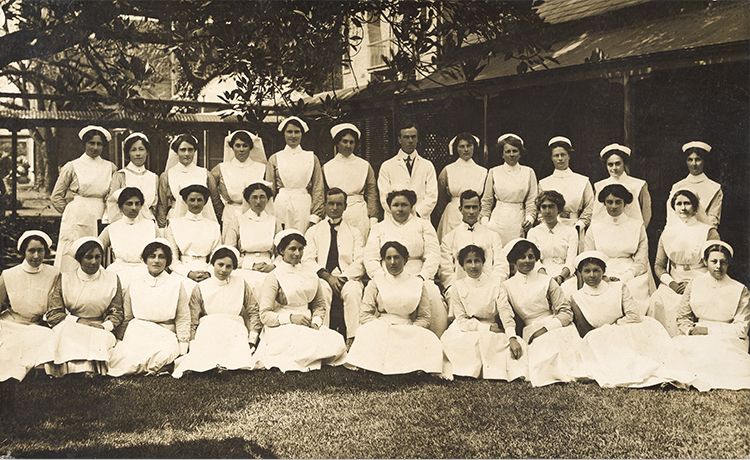 After training, Green stayed on at The Women's and joined the Royal Victorian Trained Nurses Association. When compulsory licensing was introduced in July 1916, she registered in December that year. From 1916 to 1922, Green worked in private practice as a midwifery nurse, always with a doctor. Her casebook records 22 patients. Most were near her home in the Melbourne suburb of Hawthorn; two were family members at the bayside locations of Williamstown and Hampton.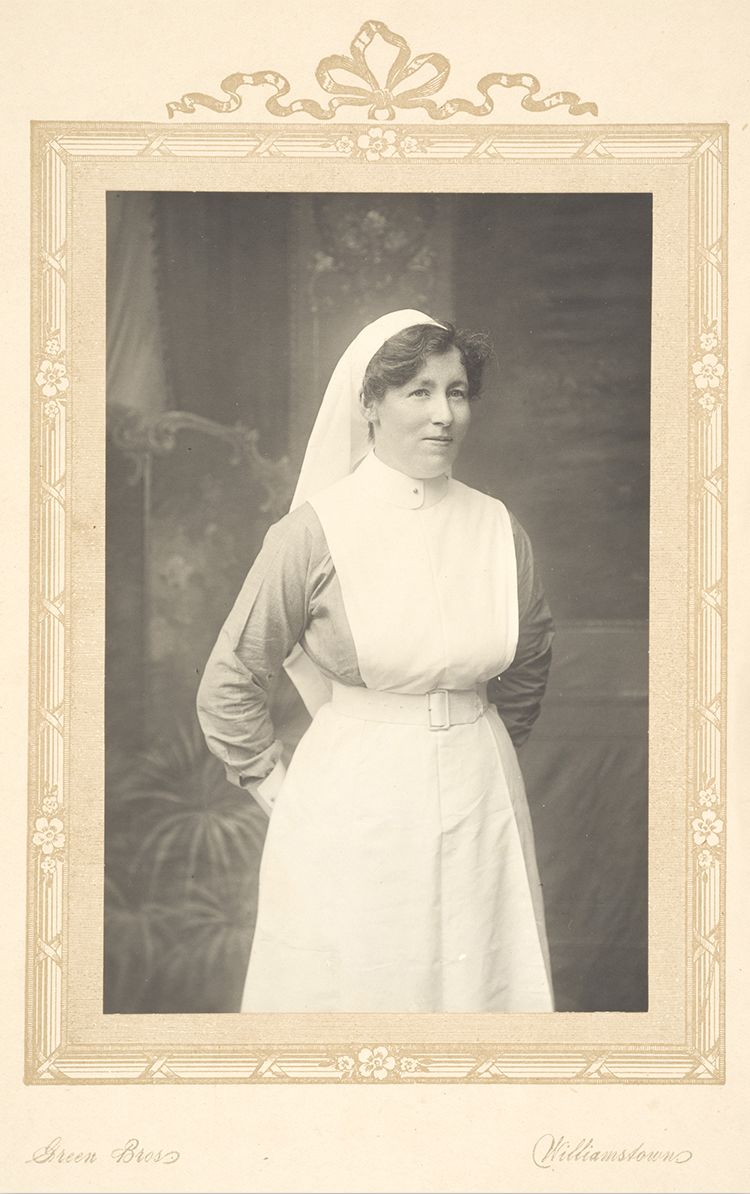 With the introduction of the Nurses Registration Act 1923, concessions were made to women and men who could supply evidence of having been in practice as a nurse for at least three years. Green registered as a general nurse under this arrangement, even though she had not done 'general' training. Green appears to have ceased practice in the mid-1920s, yet retained her registration until 1960.

Sarah Watts was born in the UK and immigrated to Australia in 1970 at the age of four. After completing schooling in Australia, she returned to the UK to undertake her nurse training in Lincolnshire. Watts spent time with both hospital and community midwives and knew then that she wanted to specialise in midwifery. After returning to Australia, Watts worked at the Royal Victorian Eye and Ear Hospital as a theatre nurse. It wasn't until after the birth of her second child that she commenced her midwifery training.
Since qualifying as a midwife, Watts has worked in a variety of workplaces in both metropolitan Melbourne and rural Victoria, each offering different pregnancy care models. In her first couple of years at Kyneton, births increased by 100 per cent. This was putting strain on the workforce. At the same time, women were saying they wanted something different. A collaborative continuity model of care was developed and delivered by a small team of midwives whereby a woman and her family were supported through the continuum of pregnancy, birth and the postpartum period.
Watts's career soon took her to Northern Health in Epping where she worked as the in-charge midwife. While there, she and a small group of midwives advocated to gain access to the local detention centre to provide childbirth education to pregnant detainees.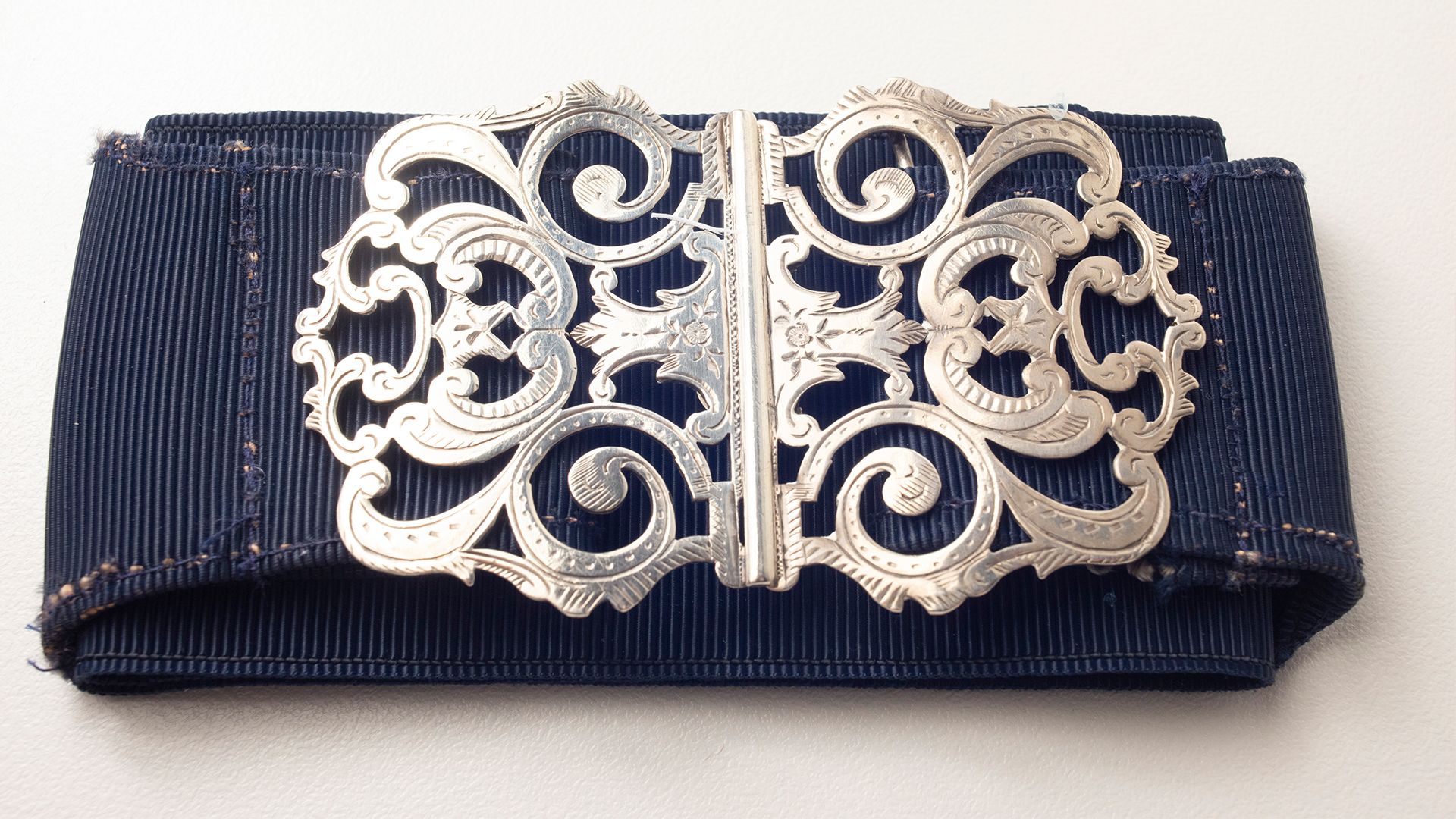 In 2015, the maternity profession in Victoria was rocked with the news of poor outcomes at Djerriwarrh Health Services west of Melbourne. Watts commenced working there in 2016 as the Maternity Manager, and for the past five years, safety in maternity care has been her key focus. Watts is currently working in the Loddon Mallee region.
Education, Professionalisation, Regulation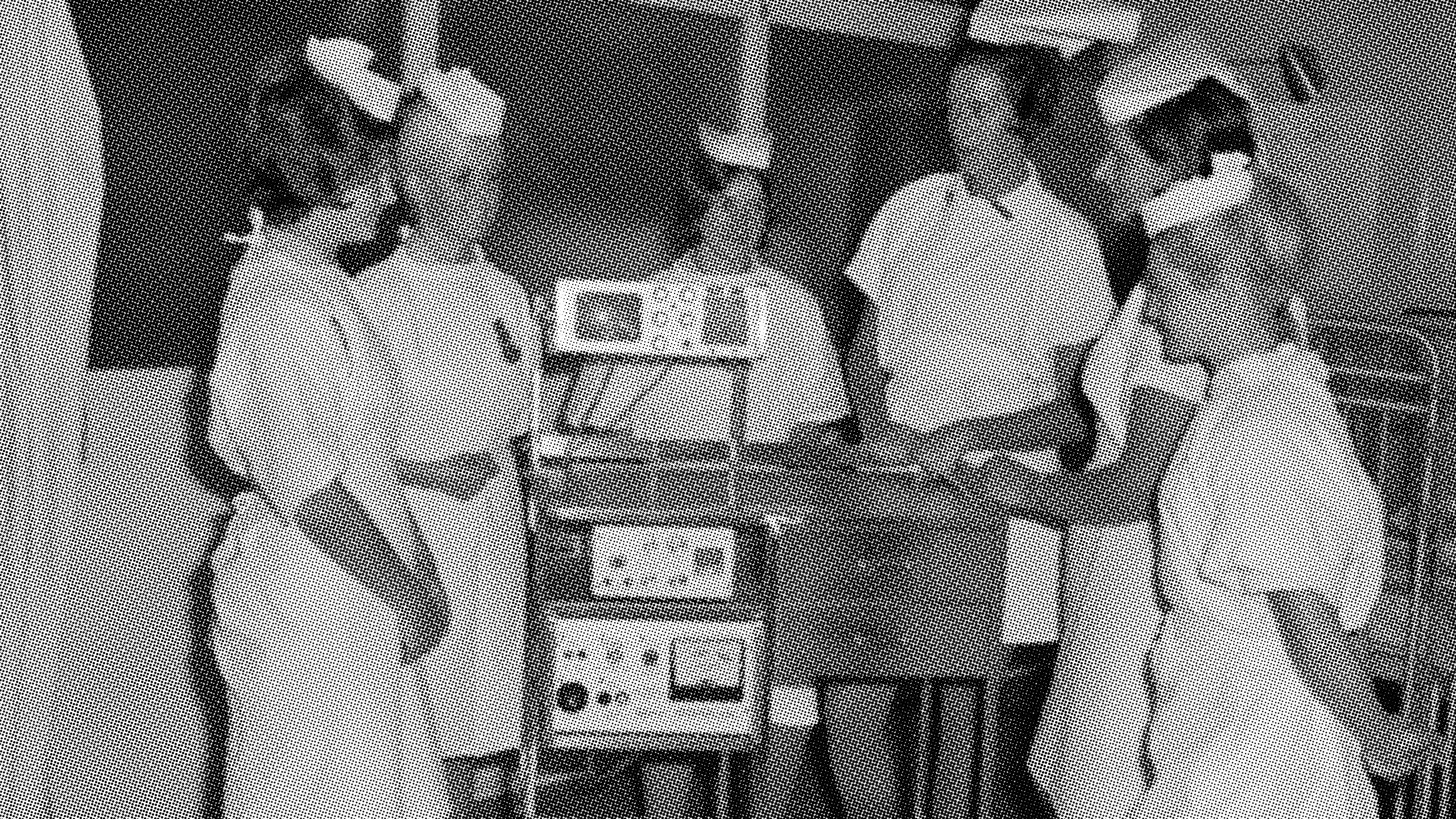 In the 19th century, anyone could claim the calling of nurse or midwife because attendance at bedsides was unregulated by law. Some doctors taught midwifery theory, giving lectures to paying pupils, but until hospitals were established, practical learning was not obtainable.
The first institution in Australia to offer training was the Melbourne Lying-in Hospital and Infirmary for Diseases Peculiar to Women and Children. From 1859, training in midwifery nursing was available and the scheme was structured by 1861, emulating models in Britain. After three months, those who passed an examination received a certificate qualifying them as a 'Ladies Monthly Nurse and Sick Nurse'.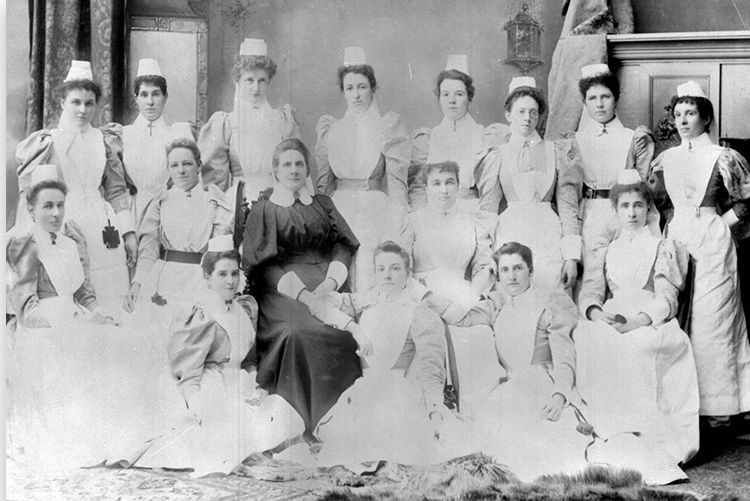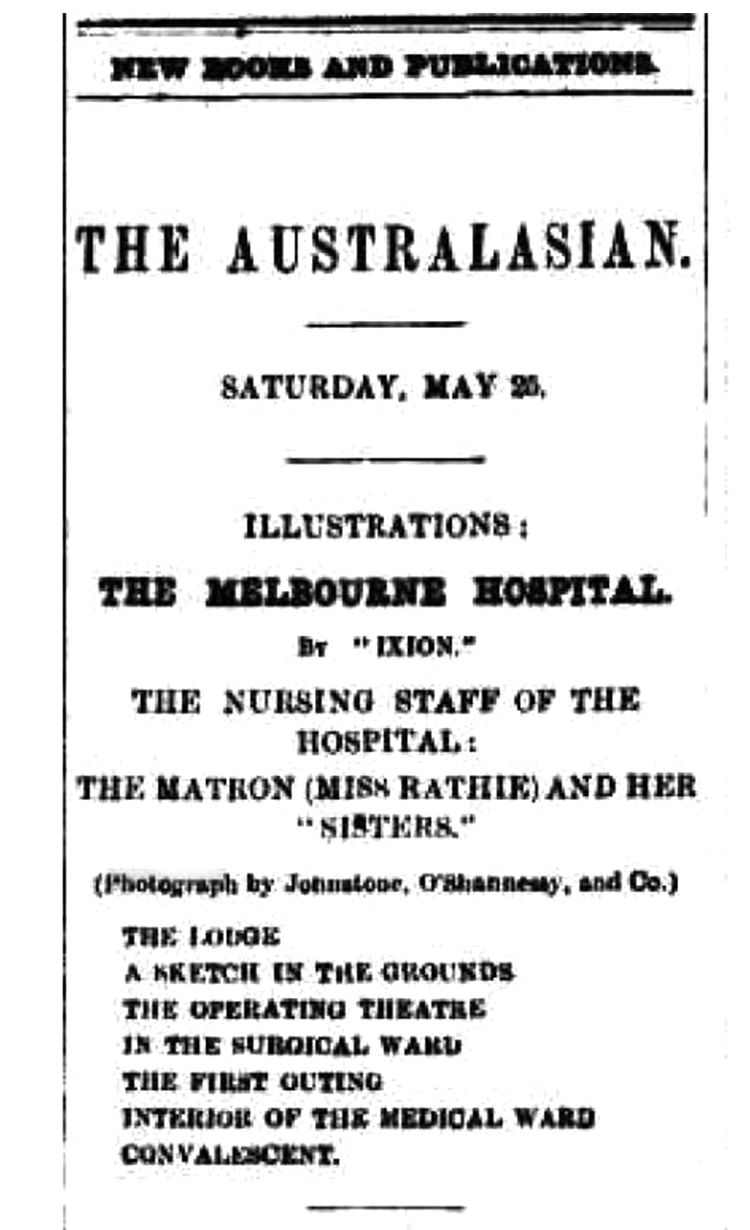 Nurses' work at this time was governed by the discipline of sanitary science. It demanded a daily regimen of cleaning and keeping the wards well ventilated. Even when sanitary science was replaced by germ theory, cleaning remained part of nursing work. Training schemes proliferated in the 1880s with the growth of hospitals but were specific to each institution. Victoria's lunatic asylums introduced formal education in the 1890s, but it was not compulsory.
Increasingly, trained nurses wanted to distinguish themselves from untrained attendants. To achieve this, two organisations fostered voluntary self-regulation by professional association: the Australasian Trained Nurses Association (ATNA, founded 1899) and the Royal Victorian Trained Nurses Association (RVTNA, founded 1901). In the absence of legislation, the ATNA and RVTNA defined categories of nursing. They campaigned for consistency in curriculum and certification, and even for uniformity in nurses' dress.
In 1924, the ATNA and RVTNA joined forces as inaugural branches of the Australian Nursing Federation. But by 1928, statutory legislation and prescriptive regulations applied to the professions throughout Australia. In Victoria, this applied initially to midwifery via the Midwives Act 1915; in 1923, nursing became subject to the Nurses Registration Act.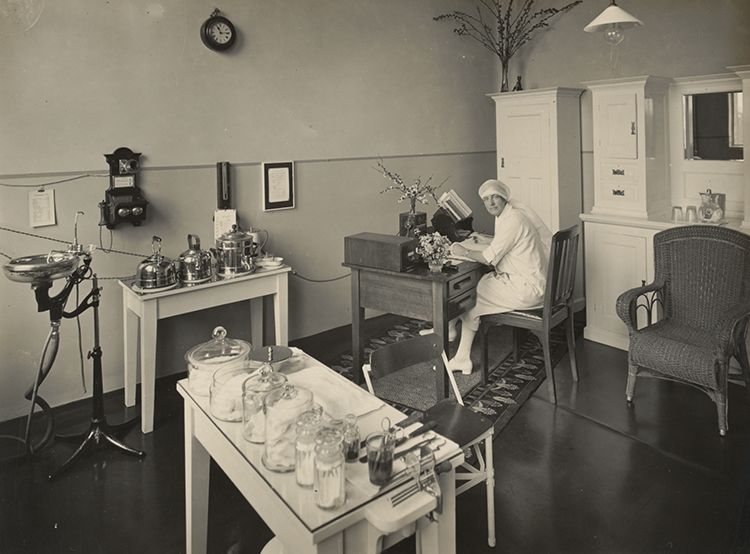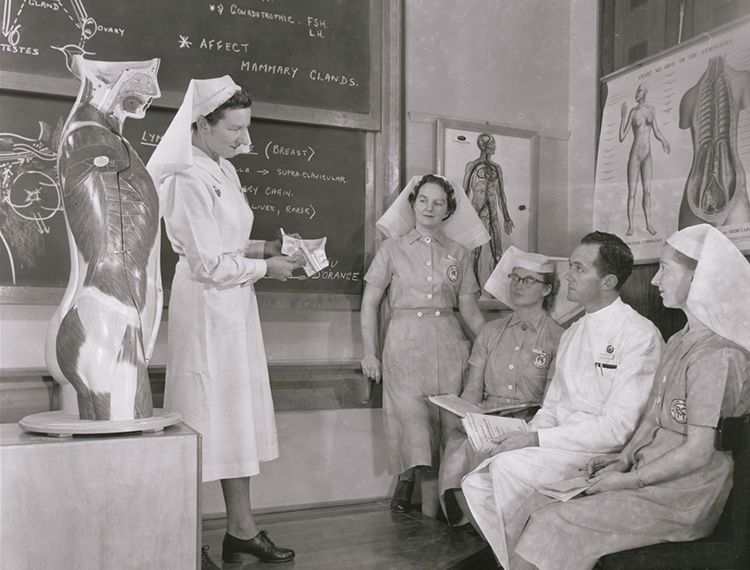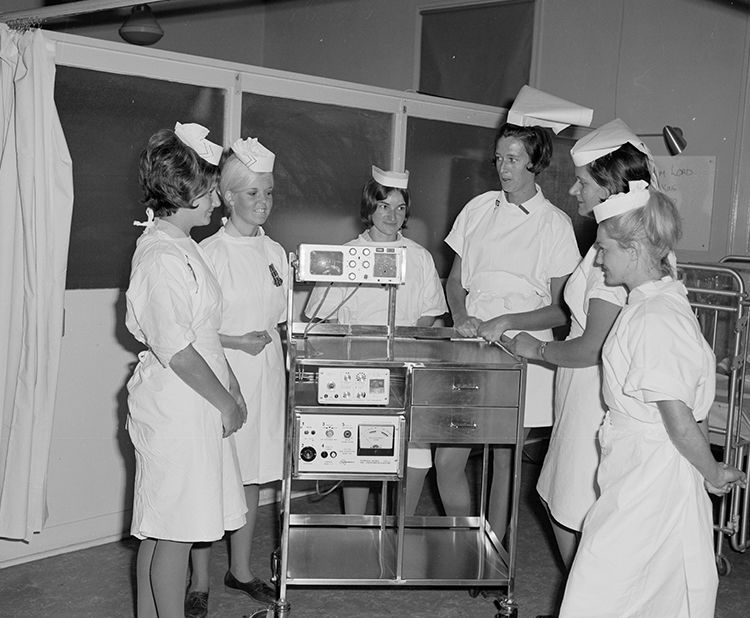 The rigid legislative framework remained throughout most of the 20th century until it was superseded, nationally, by Codes of Professional Conduct for nurses (1990) and midwives (2008). In 2010, national registration replaced state-based registration. This has facilitated accurate workforce reporting and planning. Beginning in the 1970s, pre-registration education gradually transferred to the tertiary sector. Hospital-based training ceased altogether in 1993. Further education for nurse tutors, administrators and industrial nurses was available via two newly established colleges of nursing, one based in Melbourne with state chapters, the other in New South Wales.
Specialisations in nursing, such as critical care, diabetes care and oncology, have echoed developments in medicine. Via innovative educational pathways, new roles have emerged, such as the Nurse Practitioner model, enabling advanced forms of practice to be formalised and recognised in law.

Emeritus Professor Judith Parker AM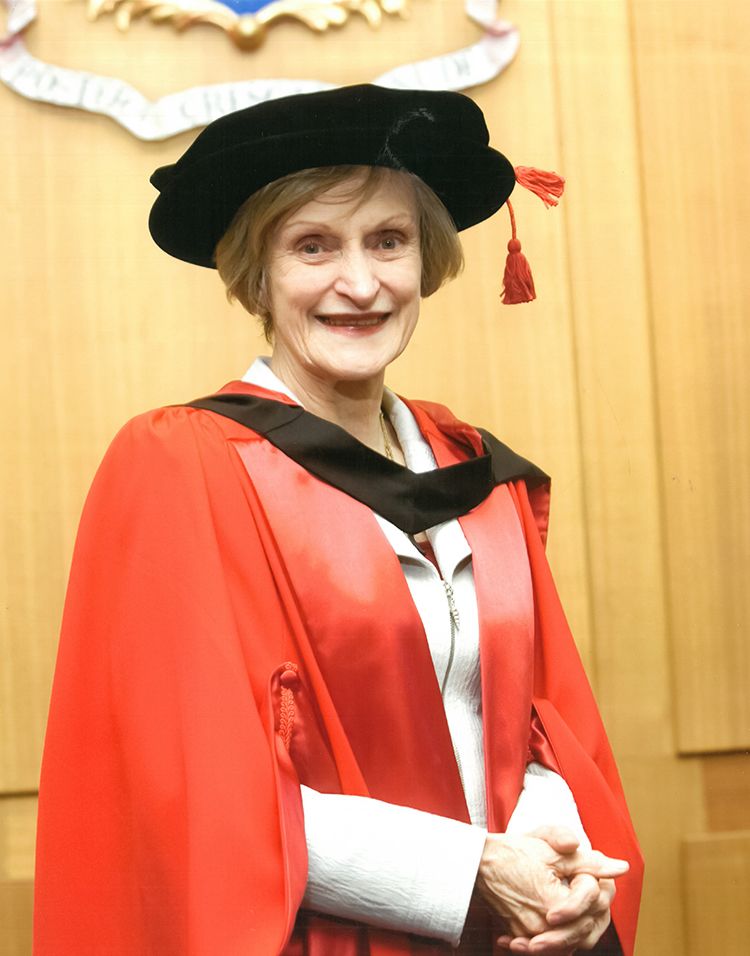 Judy Parker has devoted her career to advancing nursing education and scholarship. She is recognised nationally and internationally for significant contributions to the profession and has mentored thousands of nurses throughout her career.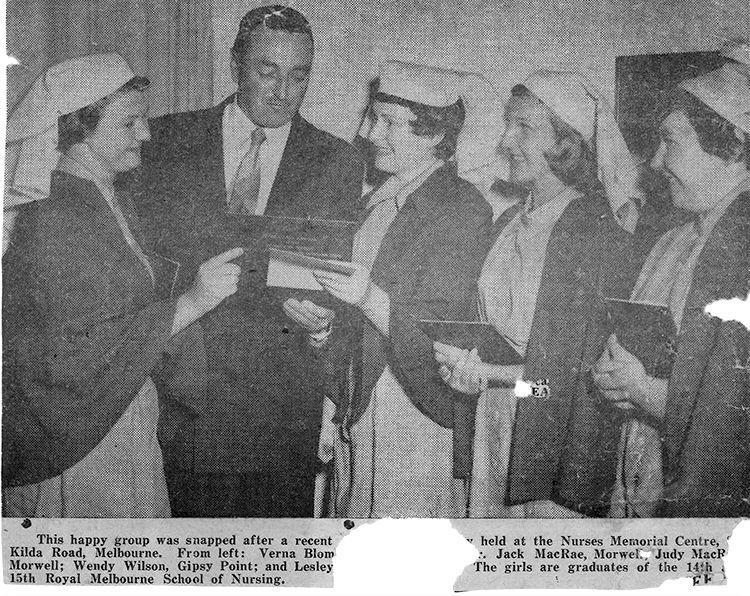 Parker completed general nurse training at The Royal Melbourne Hospital and Associated Schools of Nursing in 1957, remaining on staff afterwards. She worked clinically and as a nurse educator while raising a family. In the 1970s, Parker pursued further study at university.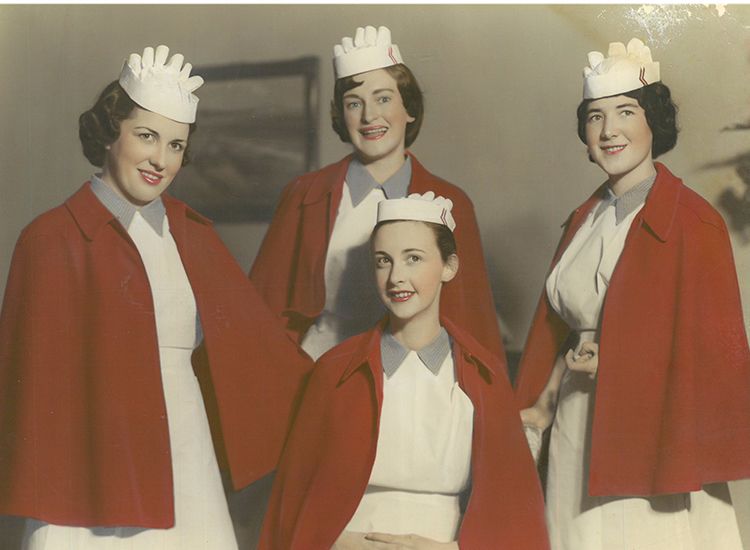 In 1981, Parker completed a Doctorate of Philosophy in nursing, one of the earliest in Australia undertaken by a nurse.
She then taught at, and later led, the Lincoln Institute of Health Sciences, a college of advanced education in Melbourne. When Lincoln Institute merged with La Trobe University in 1988, Parker was appointed Foundation Head of School and Professor of Nursing.
Throughout these years, Parker was deeply engaged in planning and delivering the transfer of nursing education to the tertiary sector. At La Trobe, she encouraged nurses to undertake higher degree research in clinical areas. She founded a scholarly journal, Nursing Inquiry, and was Editor-in-Chief for 12 years.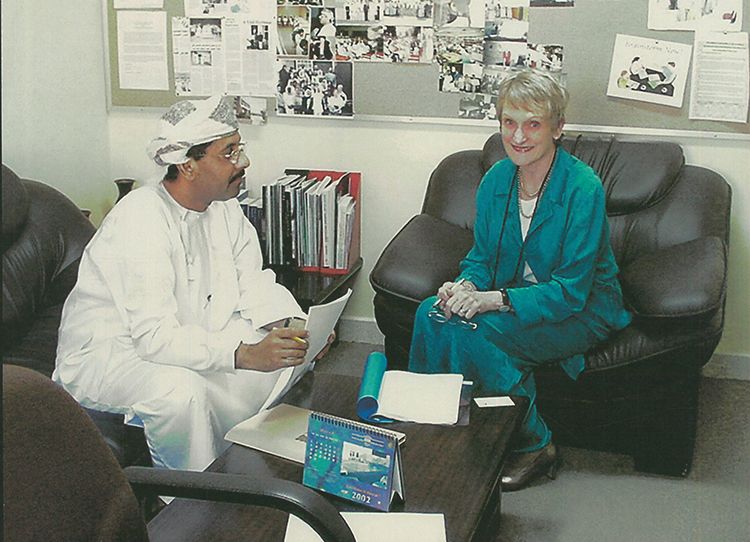 In 1996, the University of Melbourne opened its School of Postgraduate Nursing. Parker was appointed Foundation Head, Professor and Associate Dean. She saw this city-based school as providing a great opportunity to link education with major hospitals and clinical services located nearby. During her tenure, Parker developed a research-intensive centre where questions at the bedside could be answered by applied research. She also forged links with universities internationally.

Terry Swanson became the diplomat and peacemaker of her family while growing up in Springfield, Illinois. As a result, she was frequently encouraged to 'work with people' because she had good 'people skills'.
Swanson's entire career has been within hospitals, first as a 'candy striper' (volunteer), then working in a hospital kitchen before becoming a nurse's aide. With encouragement, she commenced her nursing studies in Illinois. In 1988 Swanson immigrated to Australia, settling in Camperdown, Victoria.
Commencing her Australian nursing career in Terang, she saw a gap in knowledge and practice regarding wound management. Swanson self-funded her education and was soon providing a wound management service as well as education to her colleagues. She also became a perioperative nurse and worked at South West Healthcare where she developed a wound management service.
Swanson has always been a strong advocate for patients and nurses. She has been a job representative of the ANMF and has held positions on boards for nursing and wound management. In 2008, she was elected to the International Wound Infection Institute board and is a frequent invited and keynote speaker on the topics of wound management and wound infection. Swanson has edited and co-authored a book on wound management and has published over 25 articles in national and international journals.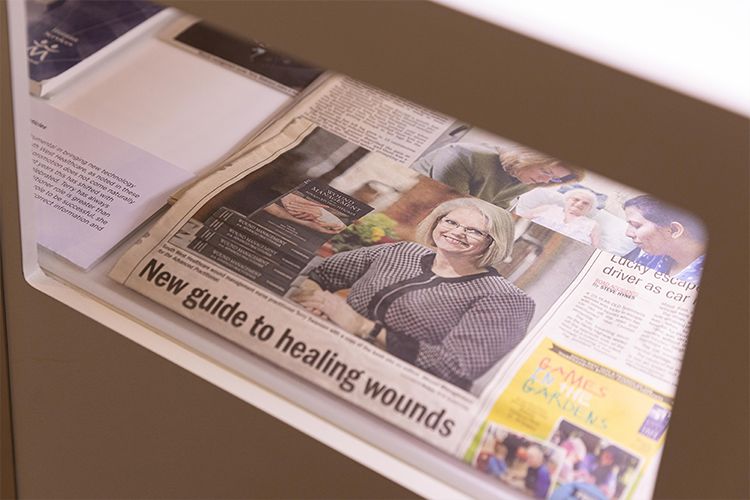 Swanson is a 'trailblazer'. She became one of Victoria's first Nurse Practitioners (NP), was the first NP in regional Victoria and, in 2004, was the first in her specialty. She has been honoured with Life Membership and a Fellowship from the Australian Wound Management Association.
Innovators and Innovation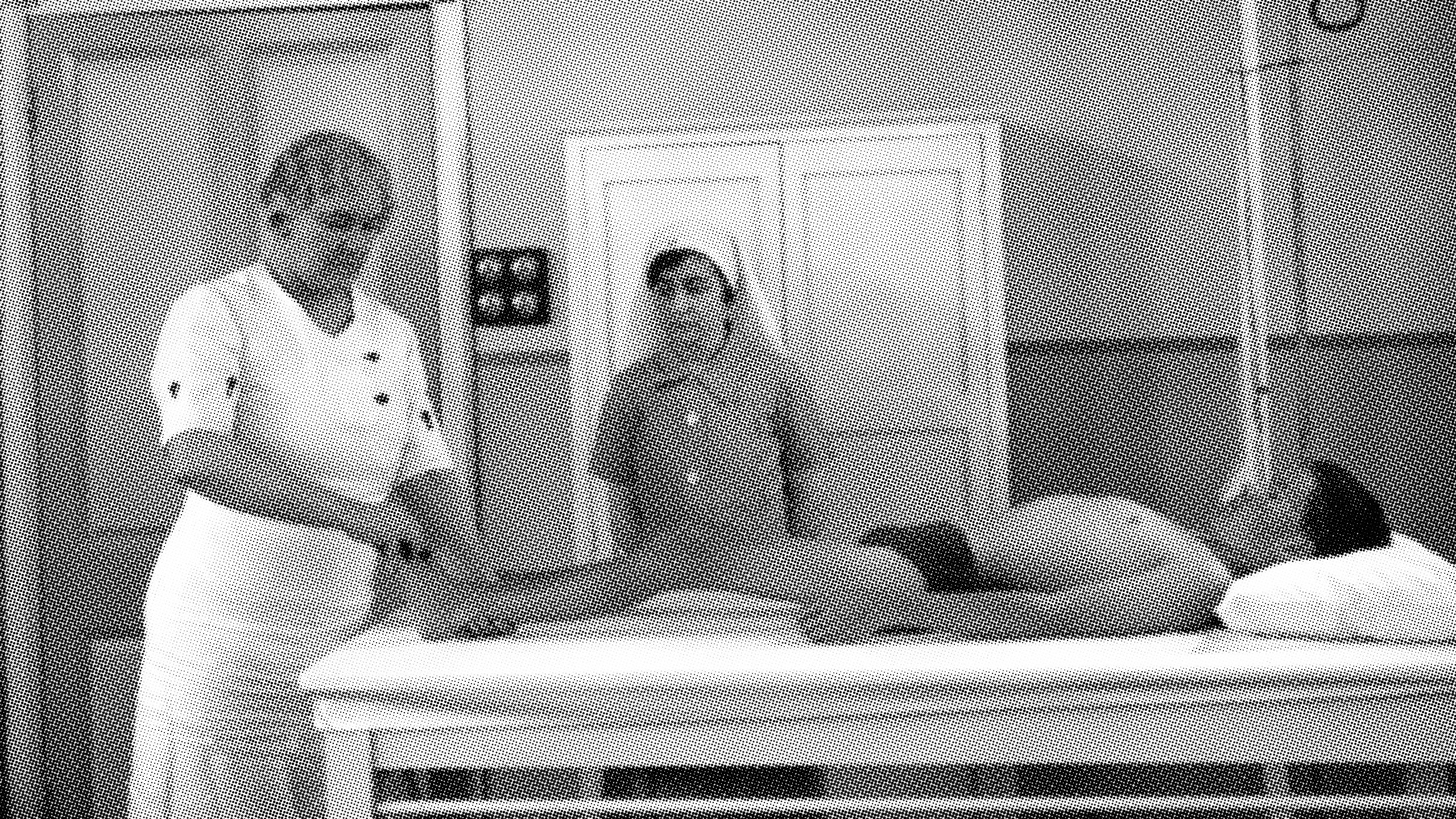 Nurses and midwives have displayed remarkable ingenuity in adapting practices and devising new ways to deliver care. With many innovations the result of teamwork, others by individuals have been protected by patents.
An innovator with an eye to business was Eliza Nelson, a midwife working in Victoria in the 1870s. Nelson created a popular ointment, patenting the product as 'Mrs E.J. Nelson's Cleansing, Healing & Soothing Ointment'. Her 'invaluable eye ointment' was the same mixture but with a little red bark added to colour it.
Some inventors were motivated to relieve suffering. Matron Lillie Guille of the Goulburn Hospital devised and patented a 'Portable Commode Bed' in 1888 to assist the toileting of bed-bound patients. Her invention came after dozens of patients with severe injuries were admitted to the hospital following a train derailment in 1885.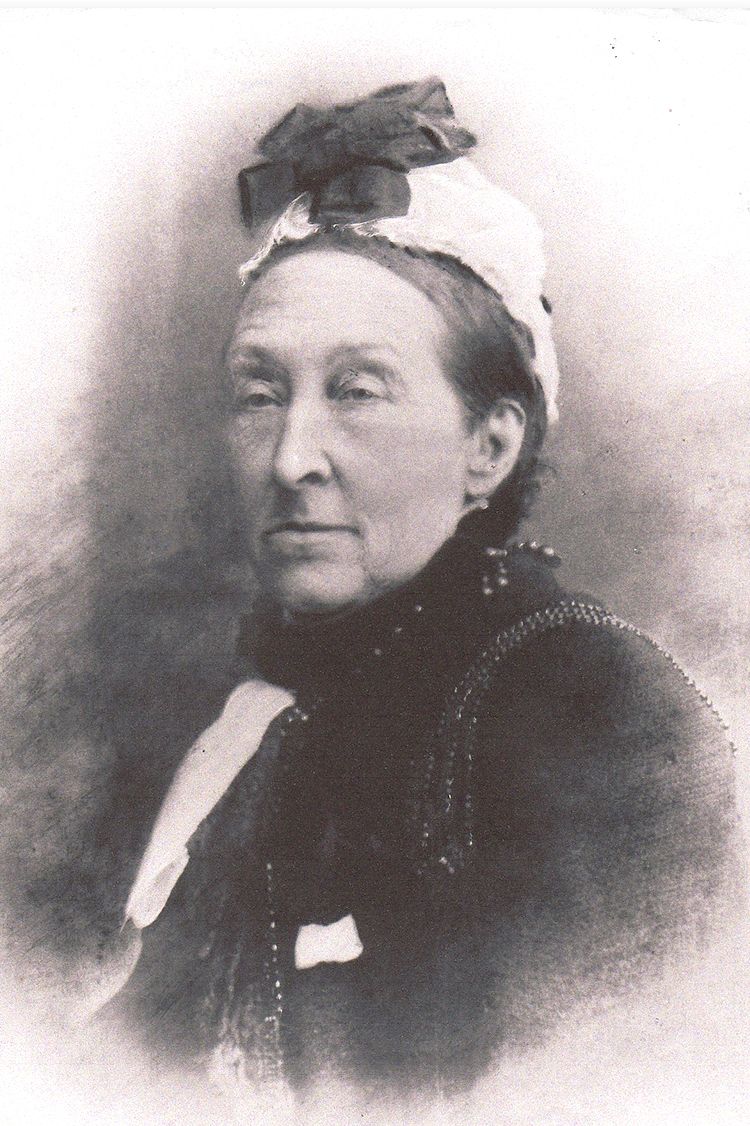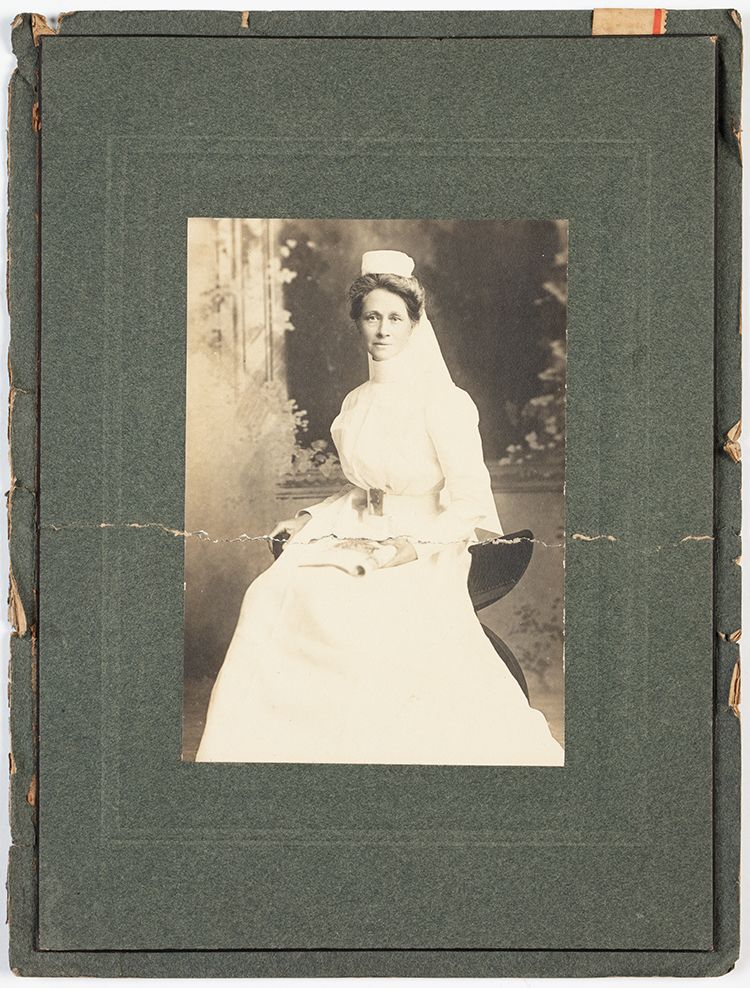 In 1891, Hannah Fox Harding patented her 'Invalid Mattress', which had a removable air cushion in the centre. When the cushion was deflated, the space accommodated a bedpan. The altruistic Fox Harding wanted any earnings to endow a convalescent home for unwell nurses. Midwife Hannah McLeod, Matron of Crown Street Women's Hospital in Sydney, was thinking of mothers with her invention – a combined infant's cot and bath made of canvas. It was patented in 1907.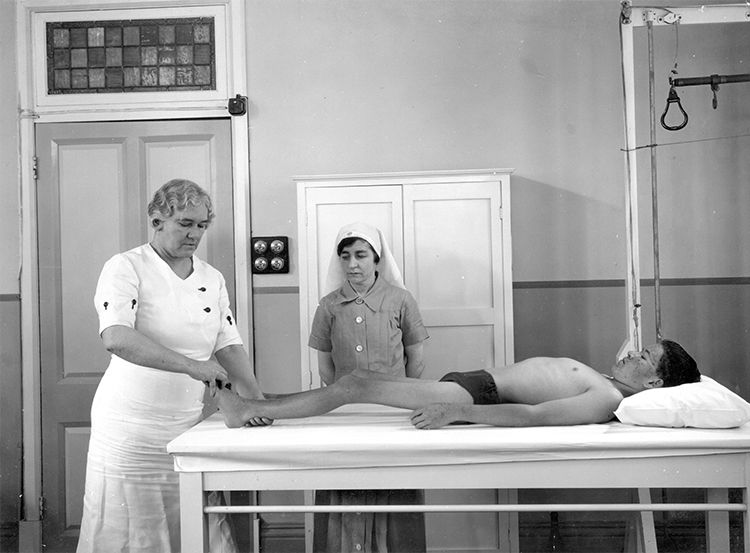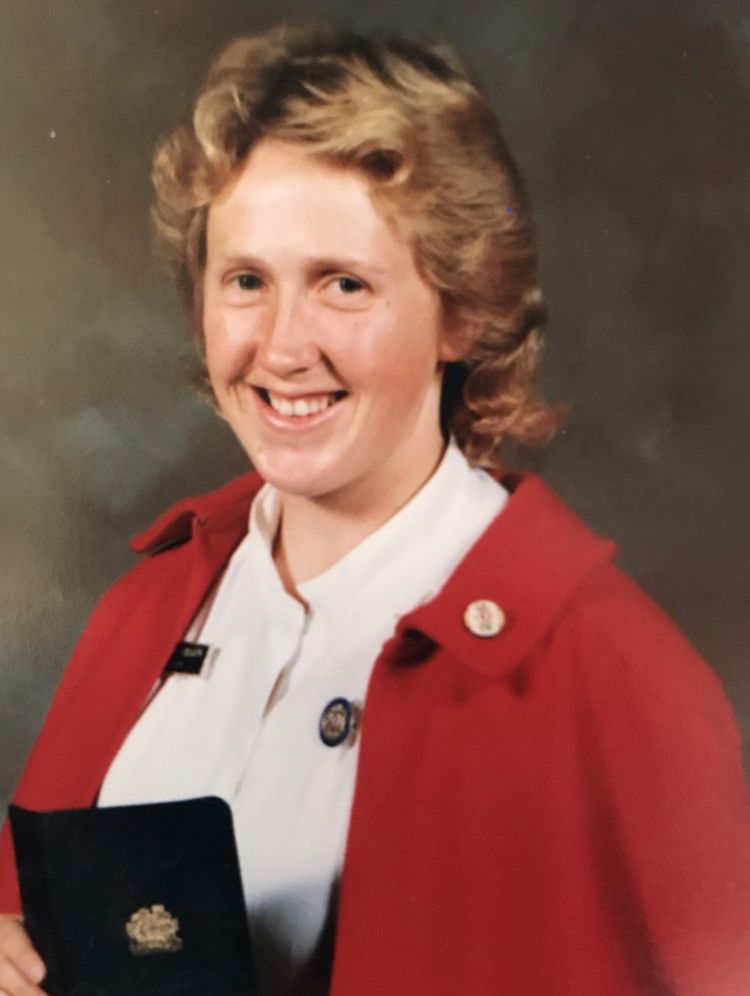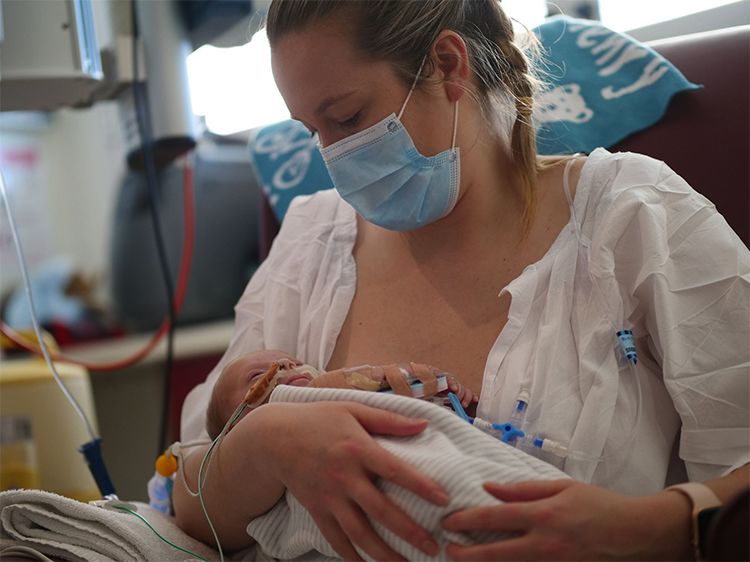 Surprisingly simple innovations can have enormous impact on human health. In the mid-2000s, Dr Denise Harrison successfully used sucrose for pain relief in babies having procedures such as blood collection. Rooming-in, where mothers in hospital keep their babies by their bedsides instead of in a nursery, has encouraged bonding with the infant from birth.
A 'No Lift' policy, introduced in the late 1990s, has reduced musculoskeletal injuries in nurses. Likewise, novel approaches to triaging complex patients in emergency departments have benefits for patients and professionals. New models in maternity care aim to deliver improved care for mothers and professional satisfaction for midwives.
Military nursing has had its fair share of innovators. In the Afghanistan War (2001–14), without the usual equipment, defence nurses had to improvise. They elevated intravenous fluid bags by securing them to the top of bed curtains with large safety pins. Working in dynamic conditions, often without interpreters, they'd record a patient's relevant history in permanent pen on the person's skin. This way, when the patient was transferred, the medical history travelled with that individual. Teamwork in the defence forces has produced the Military Critical Care Aeromedical Capability, which transforms a military cargo plane into an intensive care unit.
Lucy Johnstone (née Garlick)

Sister Lucy Garlick's 1950 invention had a profound and practical impact on people living in remote areas of Australia. Her Where Does It Hurt? illustrated body chart is still in use today.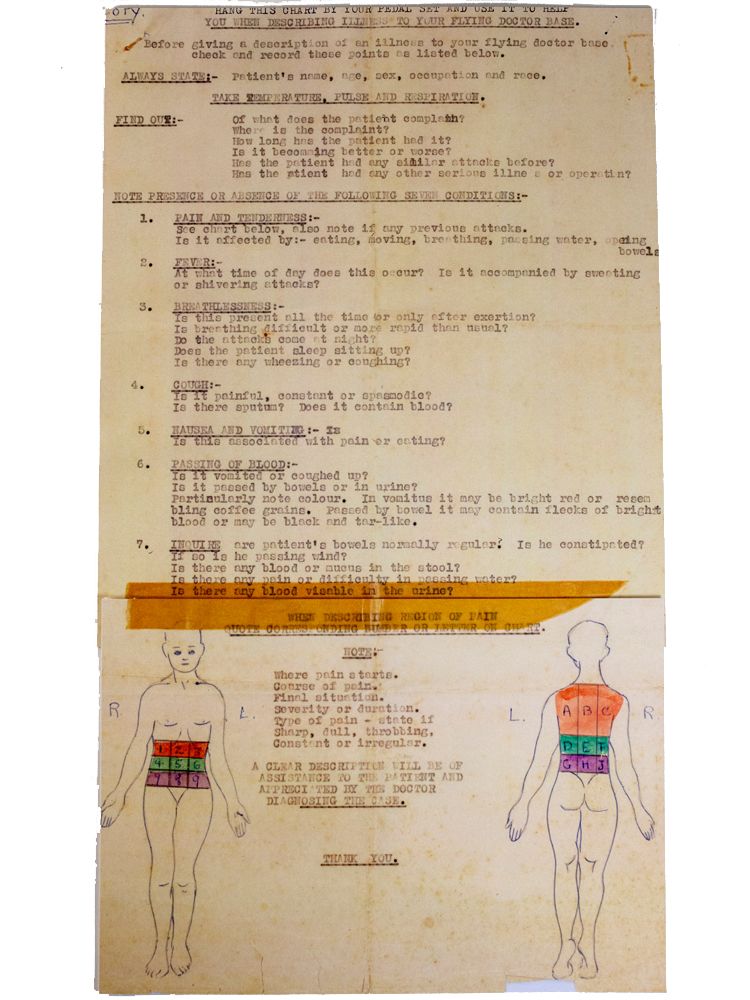 Before satellite technology, the internet and reliable telephones, pedal radio was the means of communication in geographically remote locations. In cases of injury or sickness, the nearest nurse or doctor was contacted by radio for help. But without being able to see the patient in person, it could be difficult for the practitioner to identify what the problem was.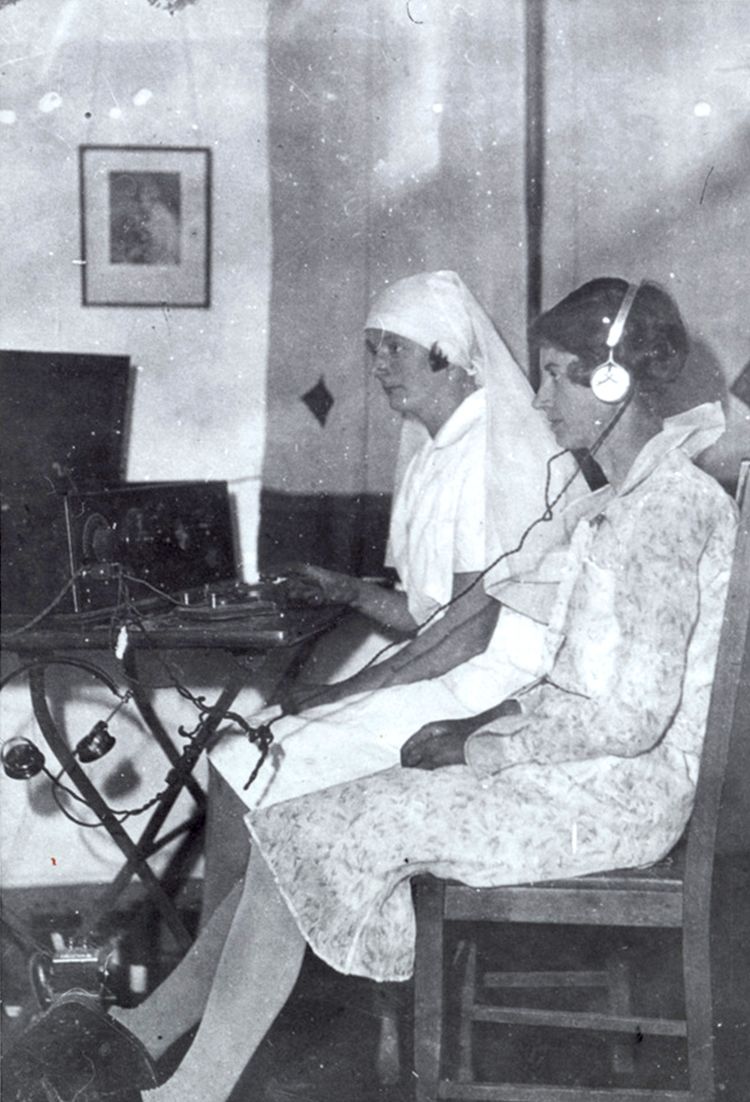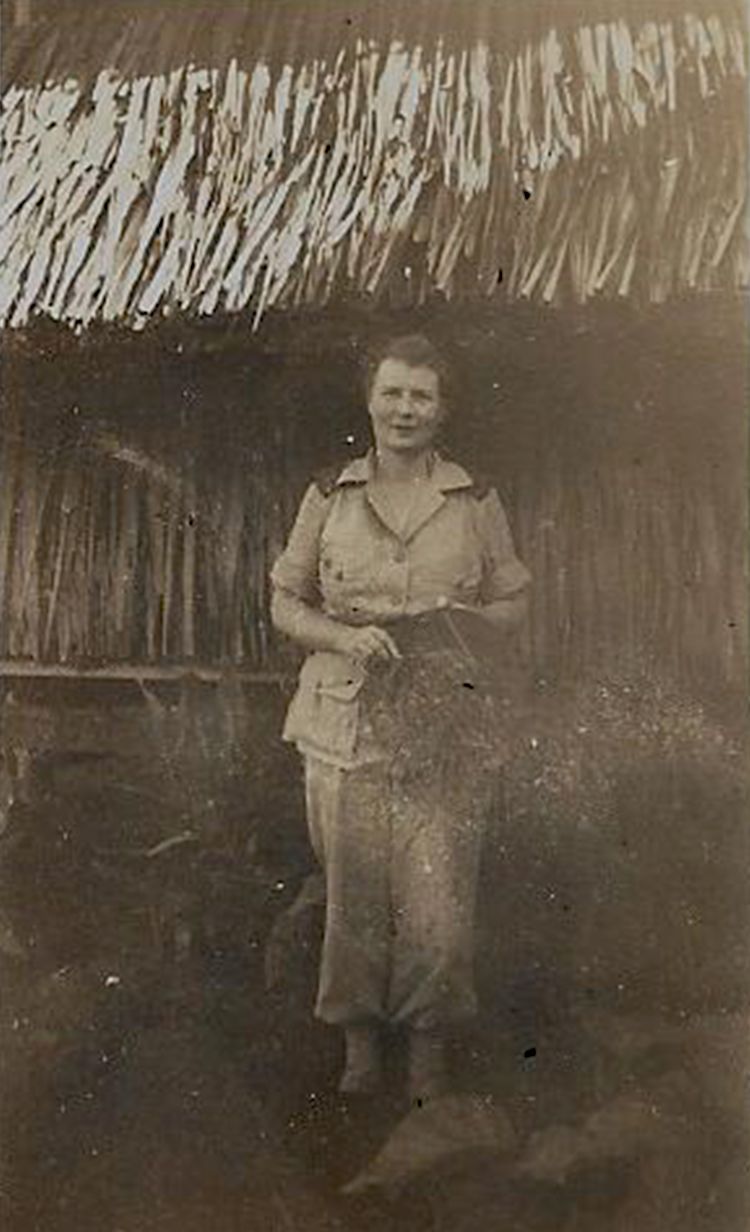 Garlick devised a set of questions and created a chart with the torso labelled front and back in a coloured grid. Stations and communities had a copy in their Flying Doctor medical chest. A nurse or doctor asked the patient by radio, 'Where is the injury or problem?' The patient, or someone with them, could answer using the list of questions and the chart. This enabled the practitioner to assess which structures or organs might be affected and decide if the patient needed to be evacuated to a hospital.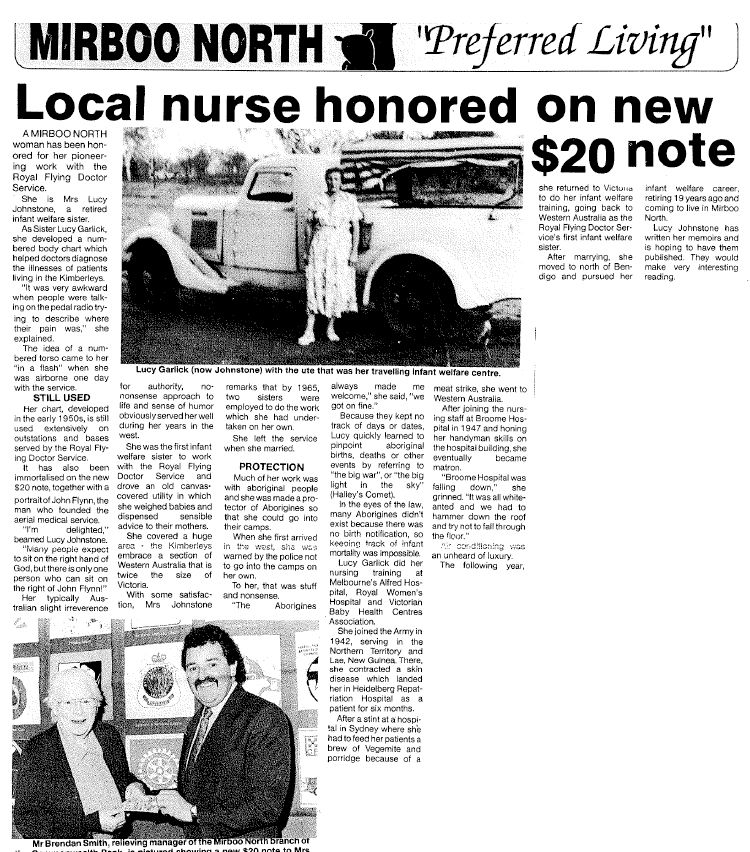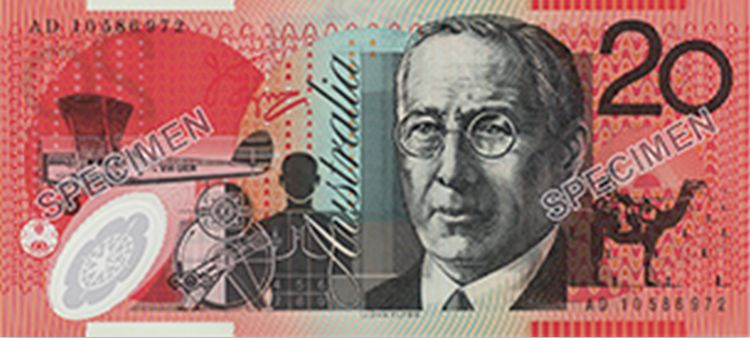 Garlick trained in general nursing at Melbourne's Alfred Hospital, midwifery at The Women's, and infant welfare with the Victorian Baby Health Centres Association. After service in the Second World War, she worked in Western Australia as Matron of Broome Hospital and then as an Infant Welfare nurse in the Kimberley. In 1975, she married and retired to Victoria. Garlick's body chart featured on Australia's polymer twenty dollar note from 1994 to 2019.

Adrian Hutchinson's interest in nursing followed a two-year stint post-school as a hospital orderly in the intensive care unit and operating theatre at St Vincent's Hospital Melbourne. The experience encouraged him to pursue general nurse training, which he started at St Vincent's in 1977 and completed in 1980.
After working in the emergency department and after a move to rural Victoria, Hutchinson decided upon further study, this time in midwifery. Although unusual at the time for a male to practise midwifery, he was ready for the challenges of breaking into what had previously been a female-dominated area of nursing.
While living in Daylesford, Hutchinson was mentored by a local GP who had delivered more than 2000 babies. This experience reinforced Hutchinson's love for the nursing profession as he was able to combine nursing with midwifery and aged care at the Daylesford District Hospital.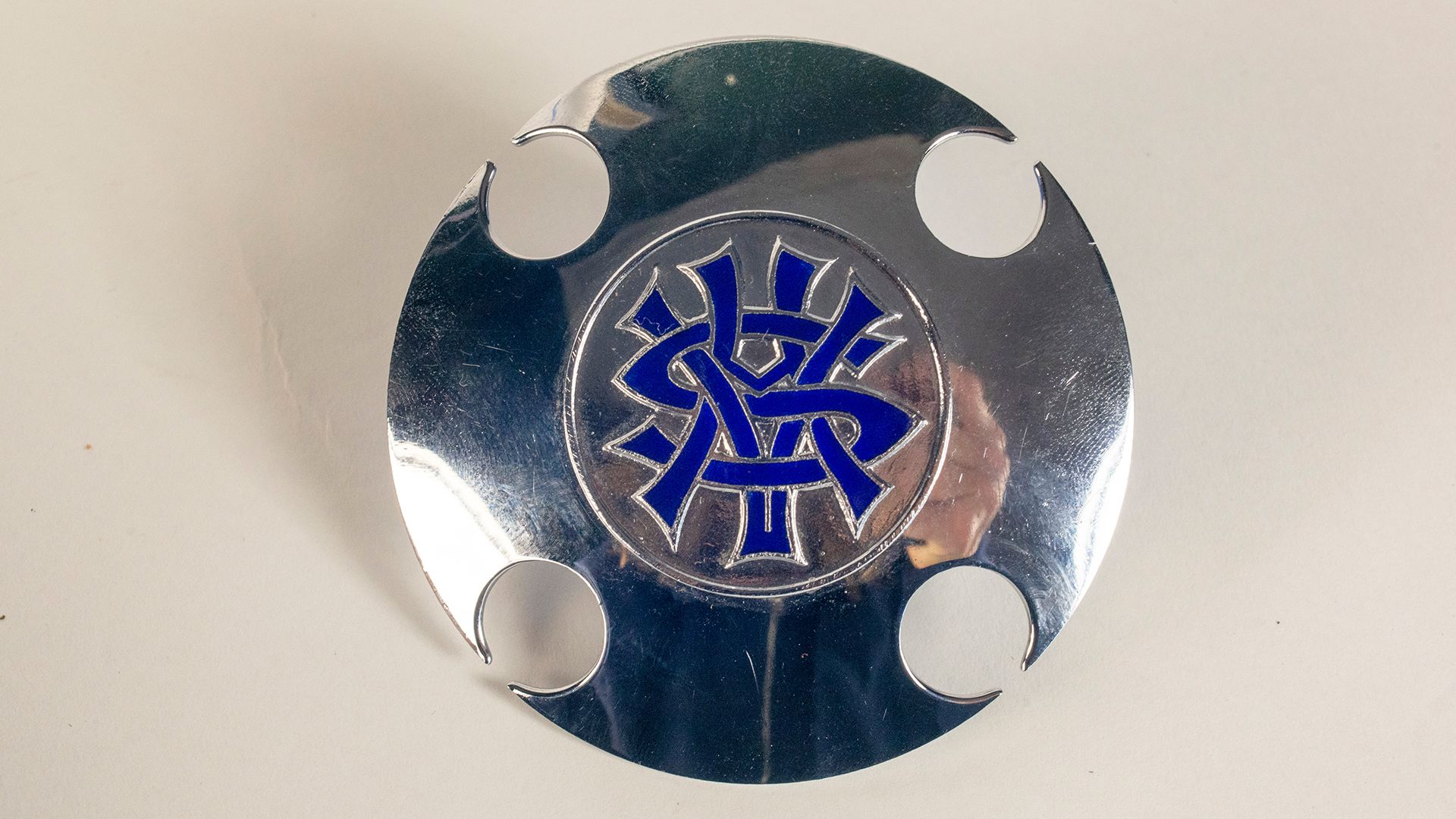 Building on this experience, Hutchinson went on to study paediatric intensive care at the Royal Children's Hospital, Melbourne. He has worked there in a clinical capacity since 1993, progressing from intensive care nurse to Unit Manager of the Emergency Department and, finally, Unit Manager of Intensive Care. In recent years, Hutchinson has been the Chief Nursing Information Officer guiding the nursing profession through the implementation of electronic medical records. His interest in equal health care for all led him to work in Samoa in December 2019 as part of an AUSMAT deployment during the country's measles epidemic.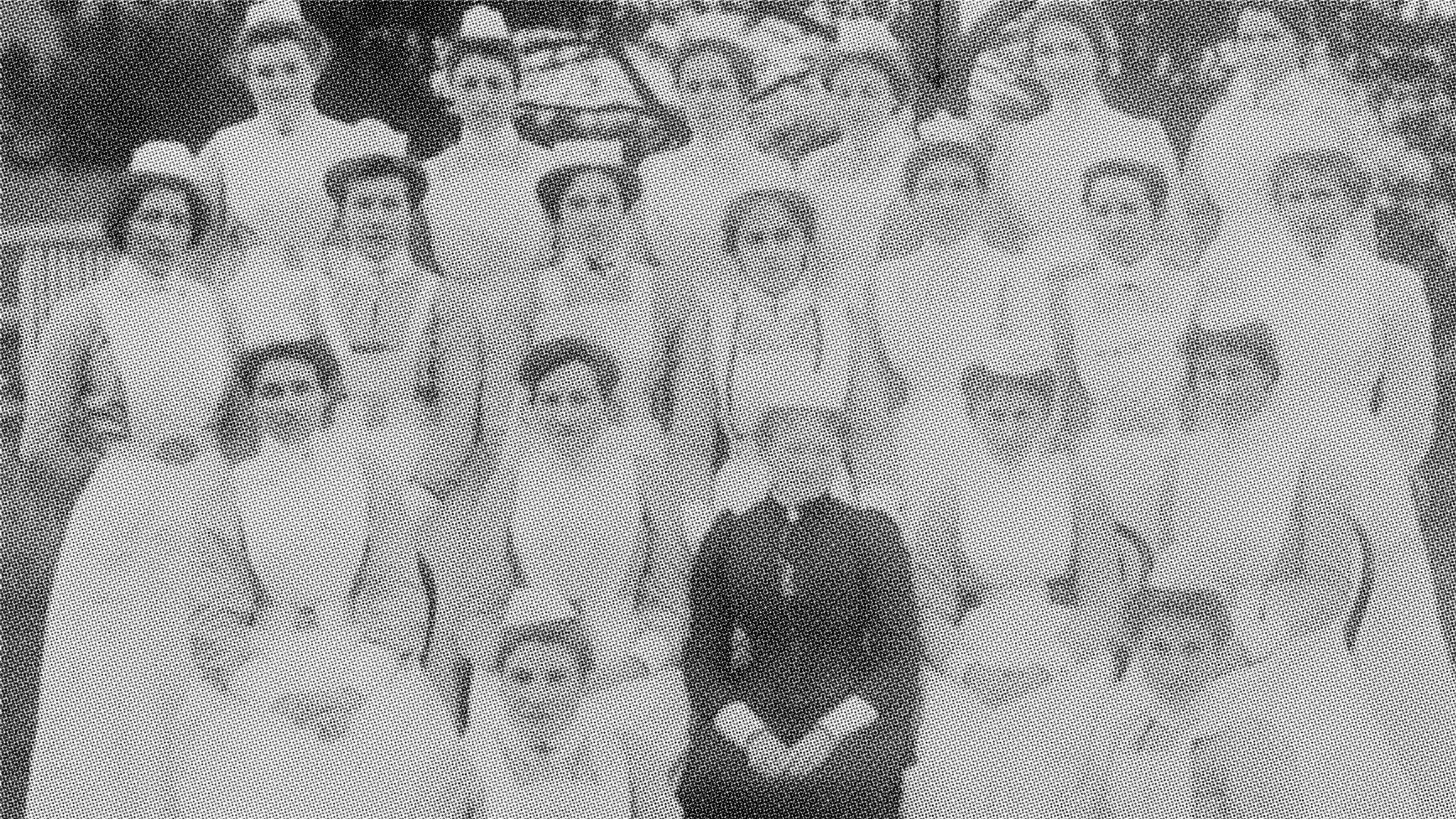 At the turn of the 20th century, female matrons and senior nurses from large charitable hospitals and the private nursing sphere led the campaign for nursing to be recognised as a profession.
They were cognisant that success depended on doctors' support for the cause because professionalising had its objectors. Governments were disinclined to define nursing and midwifery, and sectors of the public believed that professionalising would increase the cost of employing a nurse or a midwife.
These female nursing leaders became highly influential. They superintended military nursing reserves. They ran private hospitals as businesses. They selected the nursing and midwifery trainees. They were members of registration boards, which dictated how midwifery and nursing were regulated. This concentration of authority delivered a small group immense power over the professions in the first half of the 20th century.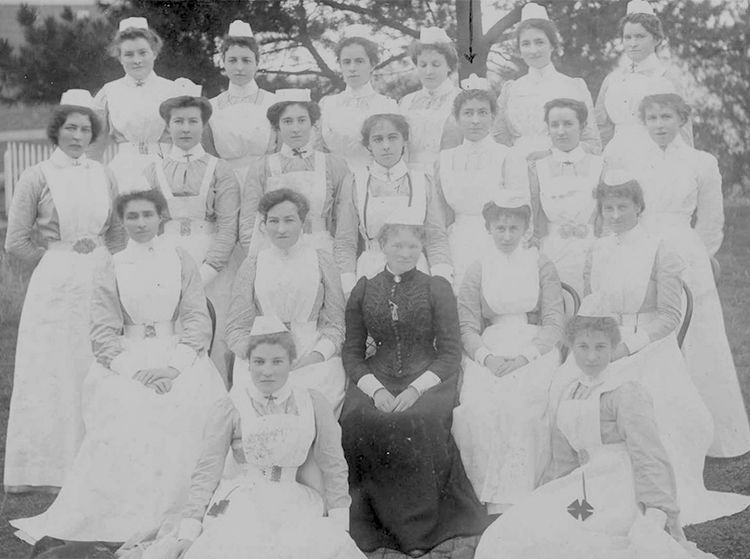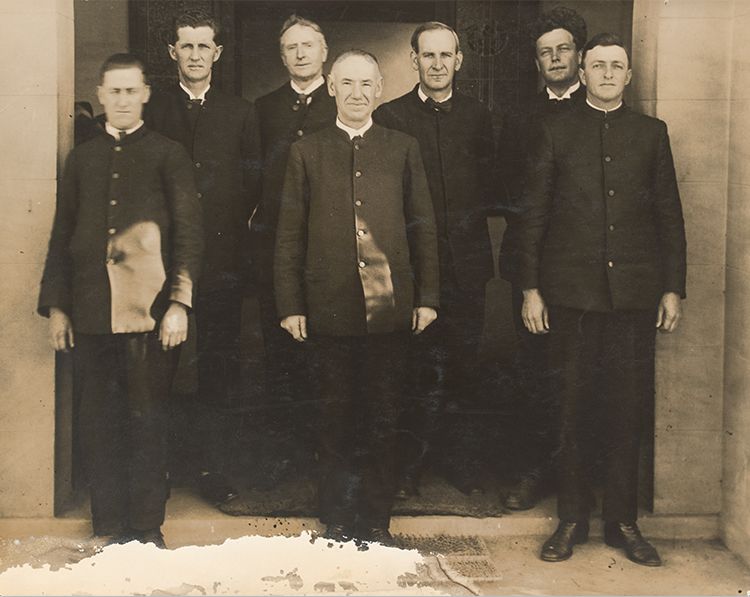 Attempts were made to disrupt their dominance. In the 1920s, groups of nurses, many employed privately, formed a Trained Nurses Guild to lobby for improved pay and conditions. Agitations by Guild members in Victoria and Queensland led to the foundation of the Australian Nursing Federation in 1924, now the ANMF, the largest union representing nurses in Australia.
From the 1870s, the nursing and midwifery workforce gradually became feminised because women were understood to have a 'natural' instinct to nurse. However, in government-run asylums, men were employed to care for men. Classed as attendants, not nurses, all asylum staff had status as civil servants. This workforce agitated for better conditions via trade union membership. It gradually developed into psychiatric nursing and intellectual disability nursing. In the 1940s, training places in general hospitals opened up to men, and in the 1970s, men were accepted as student midwives.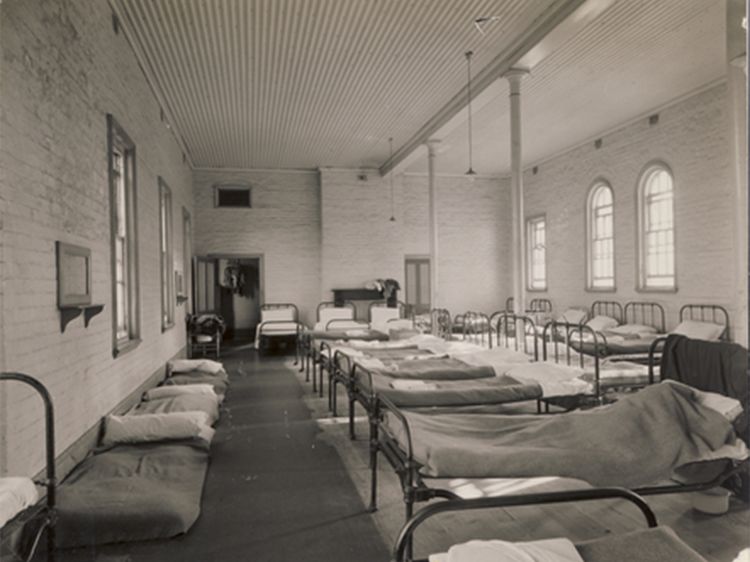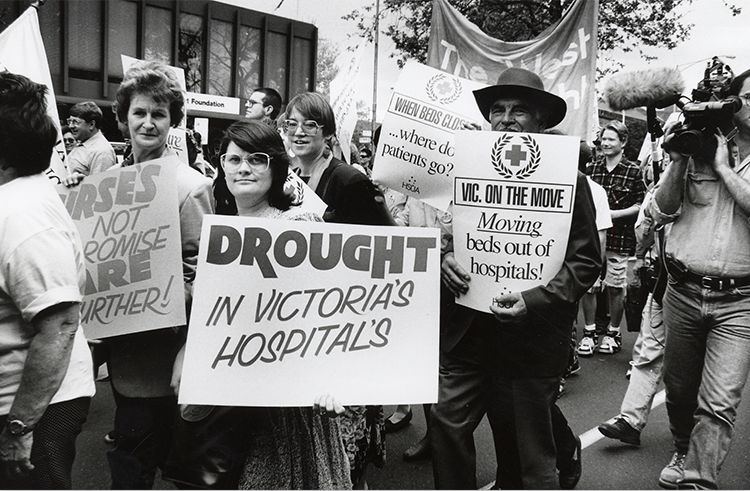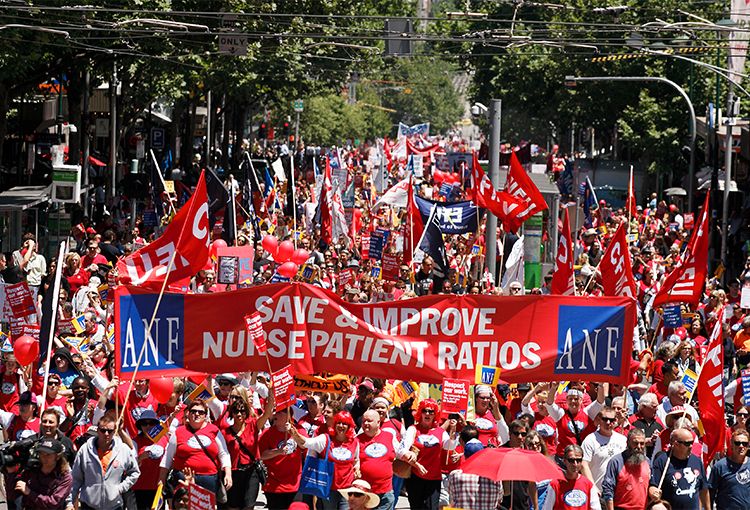 Today, specialist professional colleges advocate for specific sectors of practice. The Australian College of Midwives formed in 1984. In 2012, the two existing colleges of nursing overcame differences to form the Australian College of Nursing. All of these groups represent nurses and midwives in some way, with aspirations and activities in common.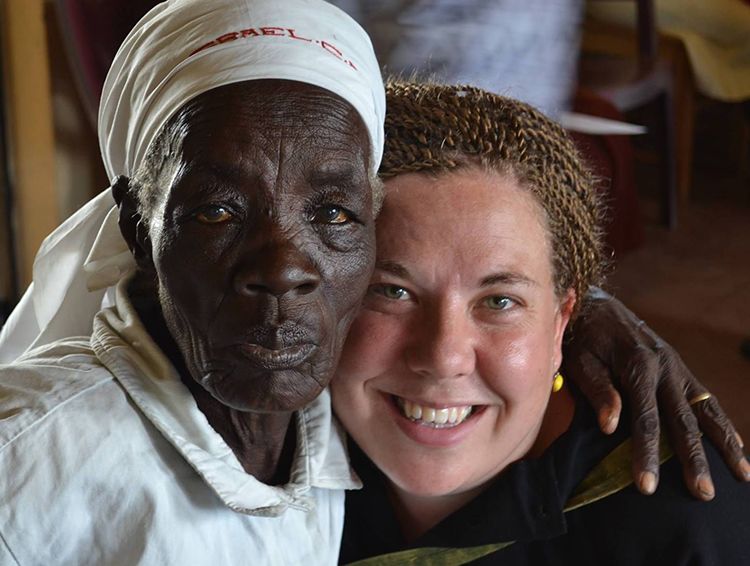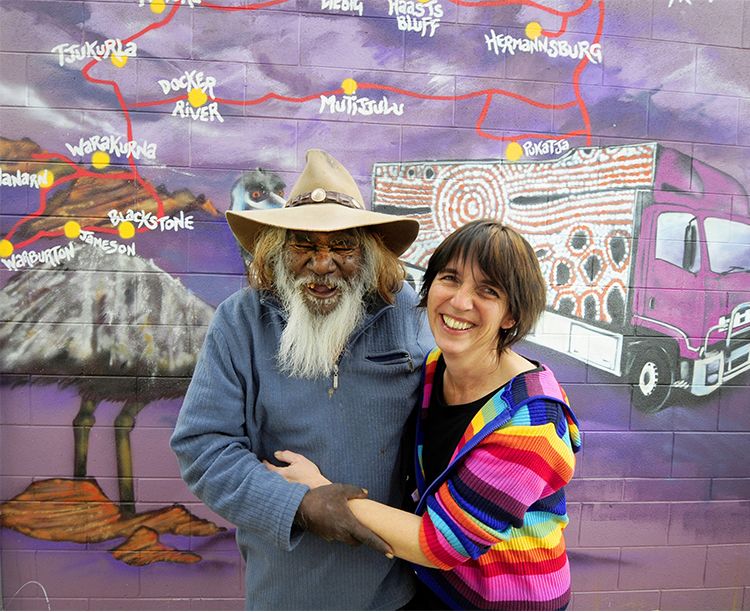 Collective advocacy by various groups within the professions has delivered some of nursing's and midwifery's greatest achievements. The transfer of nursing and midwifery education to the tertiary sector was a major aim. It demanded visionary and sustained leadership over a lengthy period of time and required co-operation across the nursing and midwifery sectors to convince governments of its merits and to dispel detractors.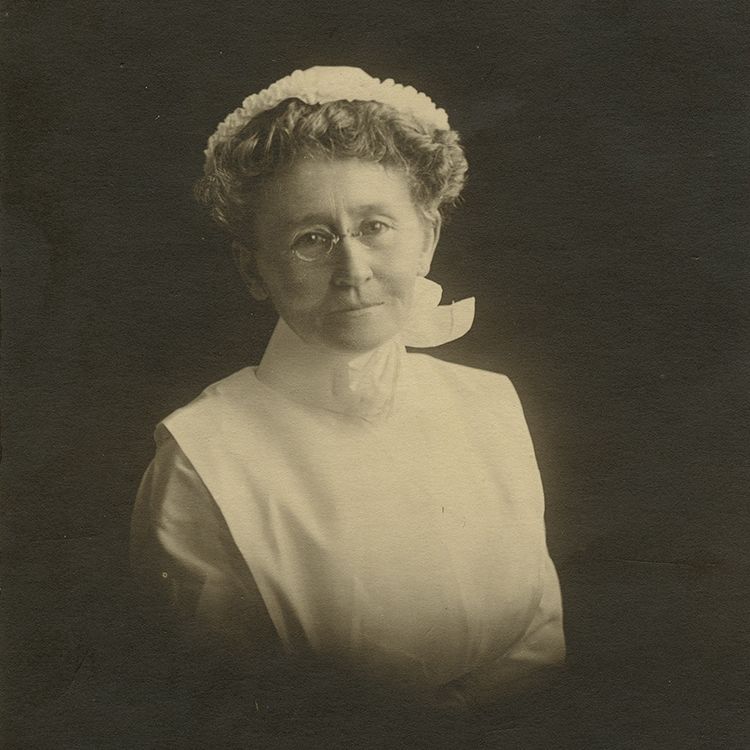 Gretta Lyons was a forthright individual who was committed to the welfare of nurses. Described as an ardent feminist, Lyons believed that nursing organisations could self-govern, without men. Being a single woman, Lyons was mobile employment-wise and enjoyed a diverse career.
Lyons trained at the Alfred Hospital in Melbourne, finishing in 1898. She worked at Bendigo Hospital, the Hospital for Sick Children in Brisbane, in private nursing, and then as Matron of Williamstown Hospital in Melbourne. From 1908 to 1912, Lyons owned and operated a private hospital in Brunswick Street, Fitzroy. In 1912, aged 43, she travelled to Paris to study chiropody and afterwards ran a thriving practice in Collins Street, Melbourne.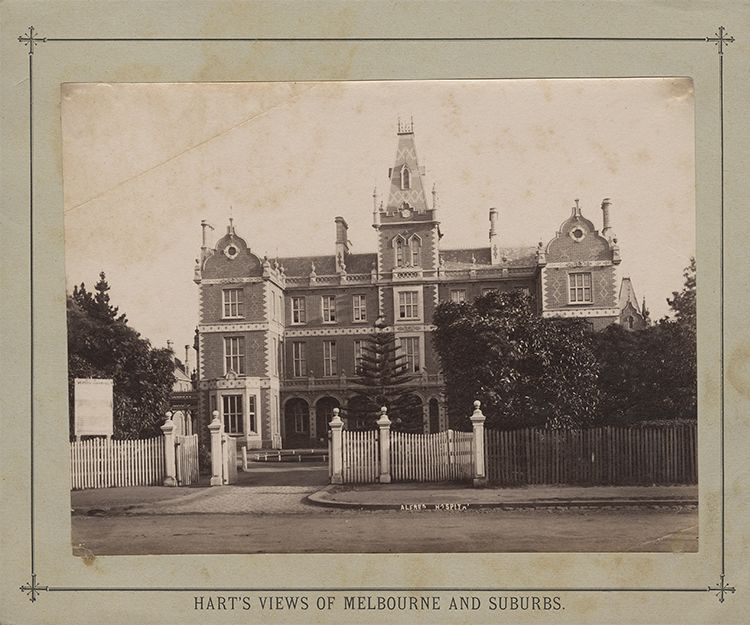 Lyons was a foundation member of the Australasian Trained Nurses Association in 1899 and the Royal Victorian Trained Nurses Association (RVTNA) in 1901. She was a president of the RVTNA and in 1918 founded the Alfred Hospital Nurses League. It continues today.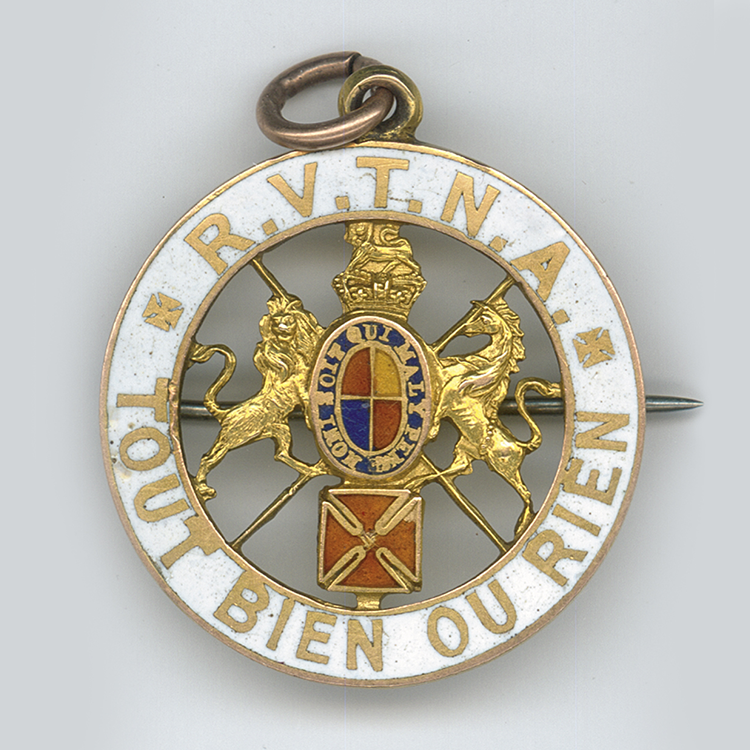 An outward-looking woman, Lyons used travels to Europe, Britain and the United States of America to investigate how nursing was practised and regulated. She learnt that conditions for nurses in Australia, at times, were exploitative. Hospitals in Victoria operated fourteen-hour shifts and six-day working weeks. These conditions tied nurses to the workplace for relatively low pay.
In 1921, with like-minded colleagues, Lyons established the Trained Nurses Guild to counter the RVTNA's intransigence on improving nurses' working conditions. A true and zealous advocate for nurses, Lyons died aged 52, before seeing many of her aspirations realised.

Michelle Spence commenced her nursing career at The Royal Melbourne Hospital (RMH) Intensive Care Unit (ICU) in 1997, where she completed the University of Melbourne's Post Graduate Diploma in Critical Care Nursing. 
Spence has always been a passionate leader and in 2002 travelled to Dublin, Ireland, where she supported the development of the ICU Nursing Education and Leadership Program at St James's Hospital's National Burns Unit.  In 2005, she returned to the RMH ICU and became the Nurse Unit Manager in 2007.  She took family leave from 2010 to 2013, returning to the RMH to undertake a secondment with the Victorian Comprehensive Cancer Project where she was the ICU Transition and Project Lead for the integration of services across the Parkville precinct. She again returned to the RMH ICU Nurse Unit Manager role in 2015 and supported the unit's transition to a new 42-bed state-of-the-art facility in 2016.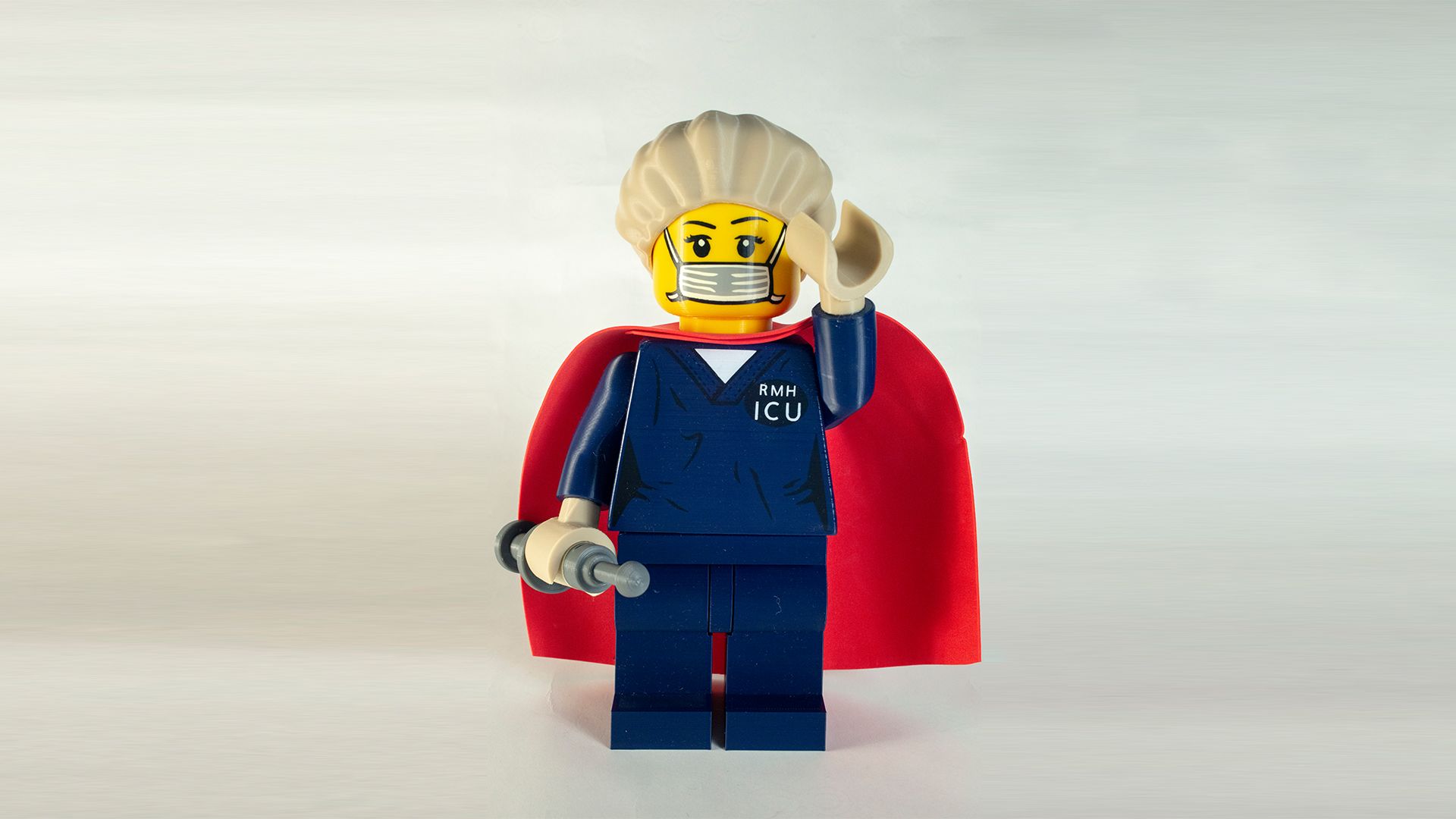 In 2017, Spence was awarded The Royal Melbourne Hospital Nurse of the Year Leadership Award and the Melbourne Health Chairman's Award in recognition of her dedication, commitment and achievements in health.
2020 has seen Spence lead significant change management projects at the RMH ICU with her 400-strong team, including the development and execution of an electronic medical record.
Spence would attest that her most career-significant task to date has been the creation and implementation of the COVID Pandemic Clinical, Workforce and Staff Wellbeing Plan to manage the surge in critically ill Victorians impacted by COVID-19.
Volunteers, Military Service
Following the outbreak of COVID-19, nurses across Australia have volunteered to work in services under pressure, continuing a long tradition of rendering expertise.
Even in the late 19th century, trained nurses were highly mobile, travelling long distances by ship or train to pursue employment. Some nurses responded readily to calls for help from far-flung communities.
In Tasmania in the 1880s, a lengthy typhoid epidemic resulted in the deaths of several nurses while others were severely ill. Trained nurses from Melbourne bolstered Hobart Hospital's staff and were among 22 nurses to whom the public awarded gold medals for meritorious service in 1887.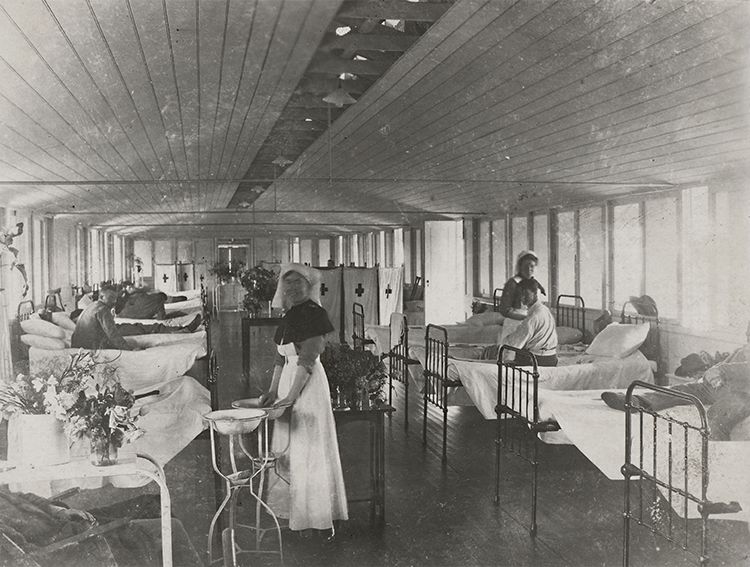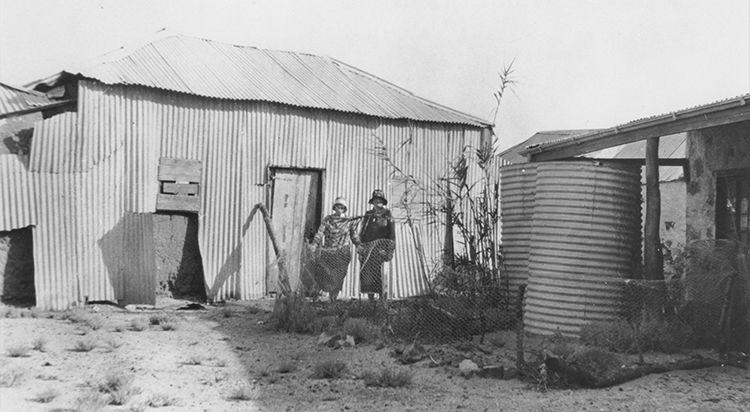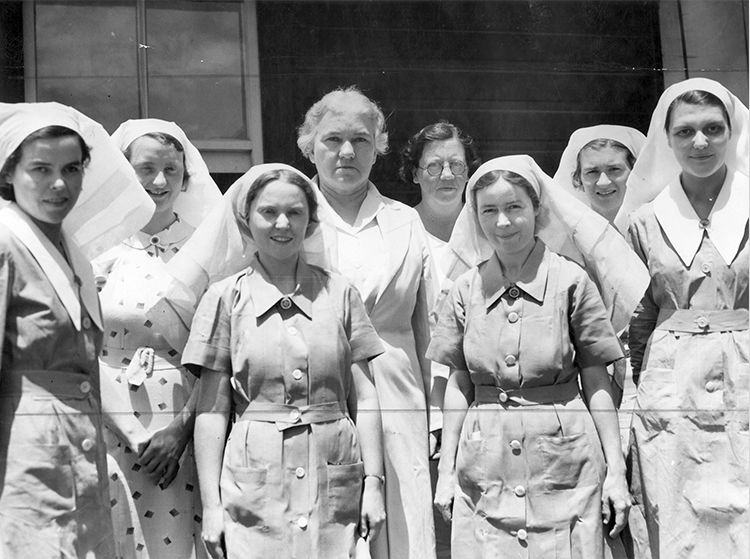 Nurses from the eastern colonies answered the call in the mid-1890s during repeated disease outbreaks at Western Australia's goldfields. In 1918–19, when the influenza pandemic affected Australia, nurses – trained and untrained – volunteered. No-one was immune from contracting the virus. Some nurses paid with their lives.
Religious organisations also depended on nurses to volunteer for duties. In the 1890s, untrained women preparing to serve as Christian missionaries in India, China or the Pacific applied for, and undertook, shortened midwifery training in Victoria. The Australian Inland Mission attracted nurses of the Protestant faith who worked in the north of South Australia, the Northern Territory and the Kimberley.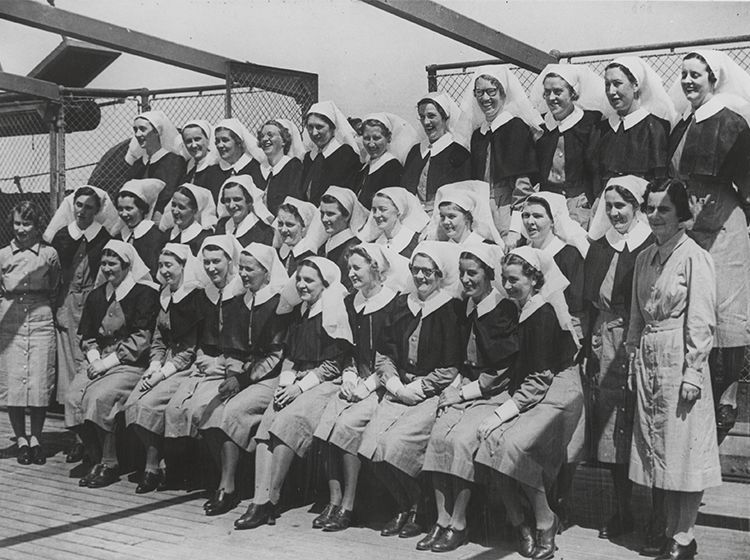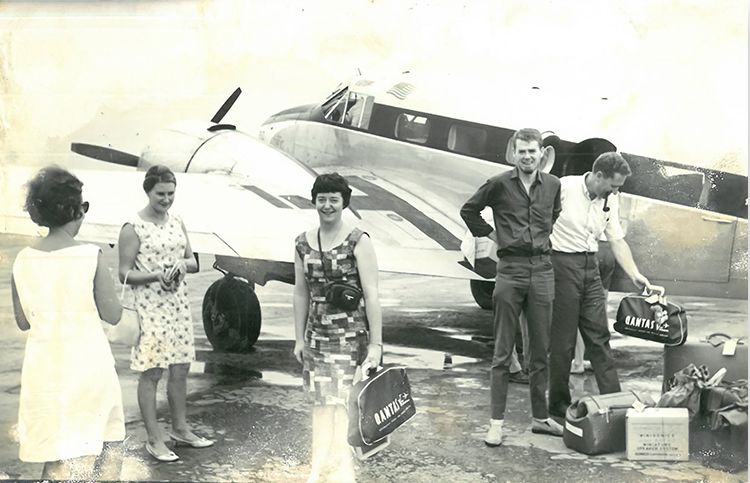 Nurses and midwives have worked with humanitarian organisations, including St John Ambulance, the Red Cross and Médecins Sans Frontières, to provide care during natural disasters, epidemics and in conflict zones, and first aid at events. Some nurses today are members of civilian Australian Medical Assistance Teams, specialists in delivering emergency services to disaster-affected areas. These teams were recently deployed in Victoria during bushfires and the 2020 COVID-19 emergency.
Military nursing began in Australia in 1899 when the first volunteer reserve formed in NSW for service in the Second Anglo-Boer War (1899–1902). In the absence of reserves elsewhere, civilian nurses from every other Australian colony volunteered during the same conflict, many self-funding their tour of duty. Defence Force nurses have since served the nation in major conflicts: the First and Second World Wars, the Malayan Emergency, in Korea, Vietnam, Afghanistan and the Iraq Wars.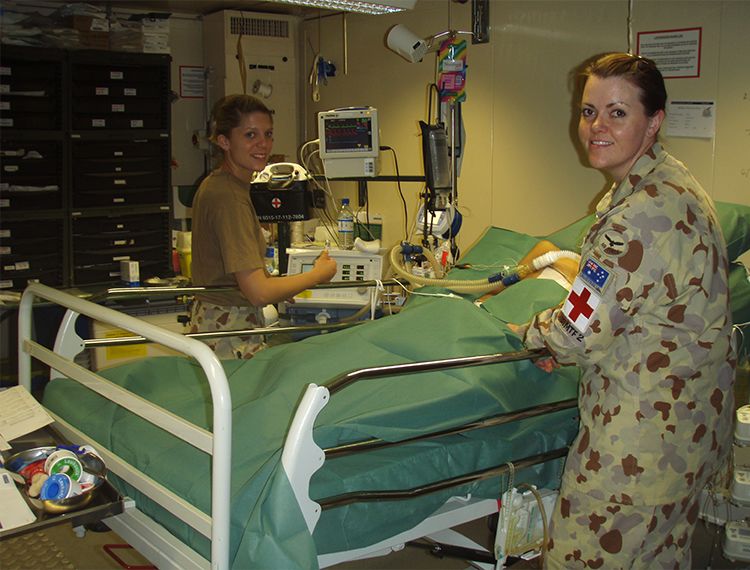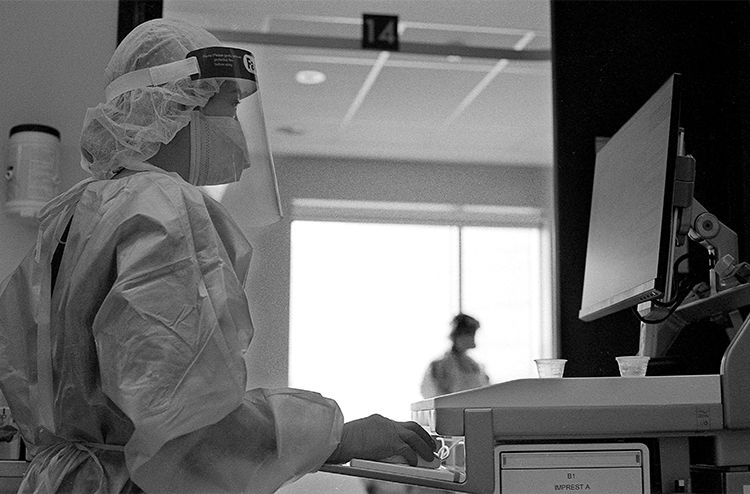 Australia's Army, Navy and Air Force nurses have also participated in peacekeeping partnerships and disaster recovery all over the world. They have served in Rwanda, South Sudan, Somalia, Indonesia, Timor-Leste, Papua New Guinea, Pakistan, Israel, Cambodia and the Solomon Islands.

Marianne O'Ferrall RRC (née Rawson)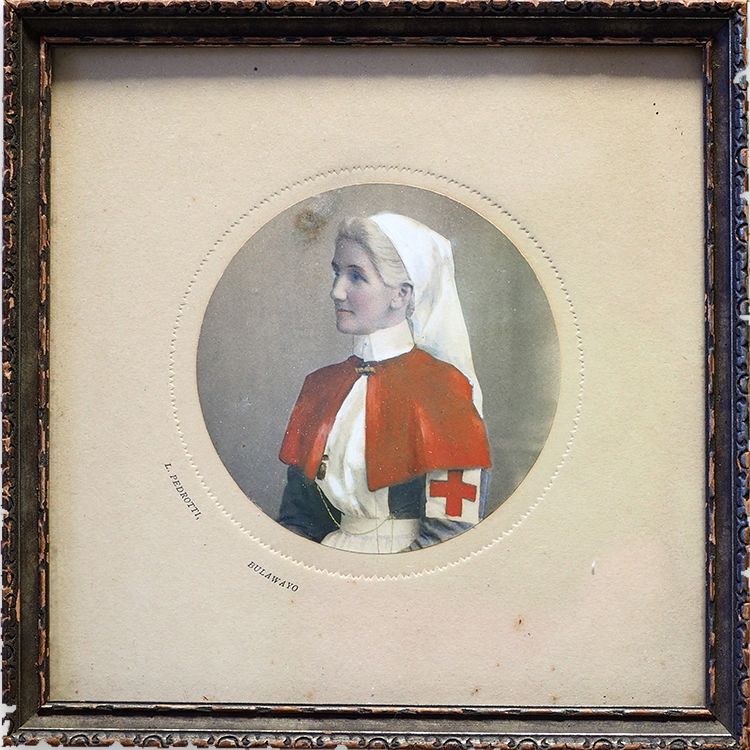 Born in rural Victoria in 1855, Marianne Rawson was an educated nurse, a volunteer and a pioneer in military nursing. She travelled to England and, in the mid-1880s, worked in infectious diseases at Coventry Fever Hospital. Rawson completed general nurse training and dispensing at Leicester Infirmary, followed by midwifery at Dublin's Rotunda Hospital in 1891. In January 1894, she became a member of the Royal British Nurses Association. She also joined the Leicester Infirmary Nurses League. With her education and experience combined, Rawson was well credentialled.
Returning to Australia in the early 1890s, Rawson worked privately, then at Melbourne's Women's Hospital in the Gynaecology and Midwifery departments. She volunteered twice to work in Western Australia, at Kalgoorlie and Kanowna, during typhoid outbreaks. With a gentle and sympathetic disposition, Rawson was well loved by these communities. They greatly valued her expertise and referred to her as 'Sister Rawson' even after her marriage.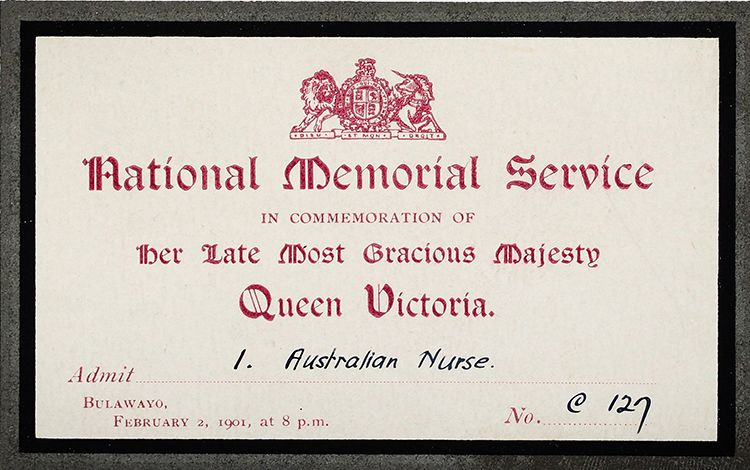 In late 1899, Rawson was appointed Matron of the Queen Victoria Hospital for Women and Children in Melbourne. She relinquished that post almost immediately to superintend Victoria's first contingent of nurses volunteering for military service. They were selected for the Second Anglo-Boer War (1899–1902) in South Africa and left Australia in March 1900 aboard Euryalus.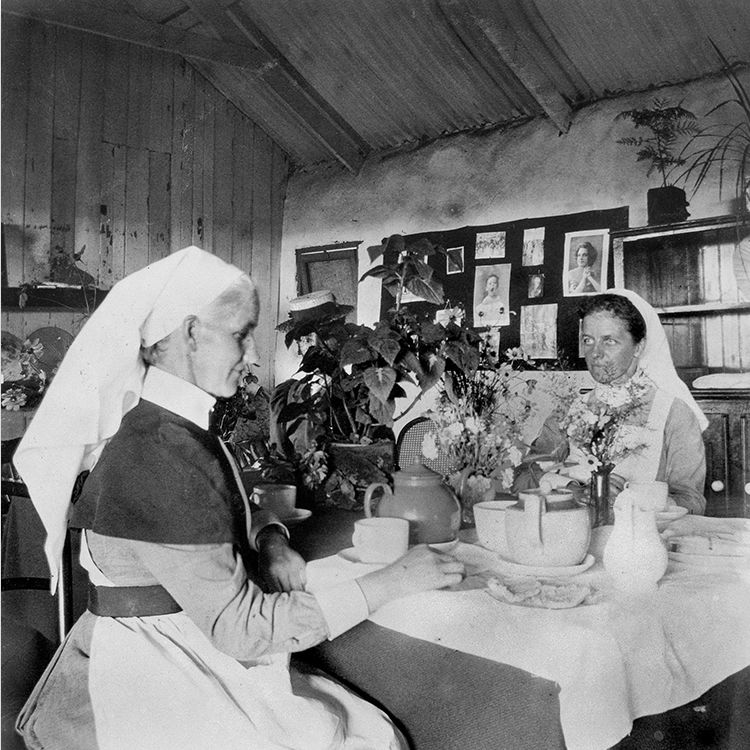 Sister Superintendent Rawson served at the front with General Carrington's troops at Bulawayo. At Mafeking, she was present when the hospital was destroyed by a cyclone. She was Mentioned in Dispatches by Lord Kitchener and was one of Australia's earliest recipients of the Royal Red Cross.

Flight Lieutenant Kelli Mitchener joined the Royal Australian Air Force in 2006 as a Specialist Reserves intensive care nurse. In 2008, she was deployed to Afghanistan as a member of AUSMTF2, a 10-person critical care and surgical team embedded in the Dutch Army Role 2 facility in Tarin Kowt. During this three-month deployment, she cared for NATO soldiers and local Afghani civilians.
Mitchener began her nursing career as a civilian in Melbourne hospitals, working for 13 years in intensive care at Austin Health. During that time, she also gained experience through project roles: in clinical governance, resuscitation, quality improvement, rapid response systems and service development.
Mitchener moved into a variety of roles related to trauma and process redesign and spent time at the Office of the Emergency Services Commissioner, the Department of Health and Human Services, and NSW Health where she was the trauma nurse consultant for Southern NSW and Murrumbidgee Local Health Districts.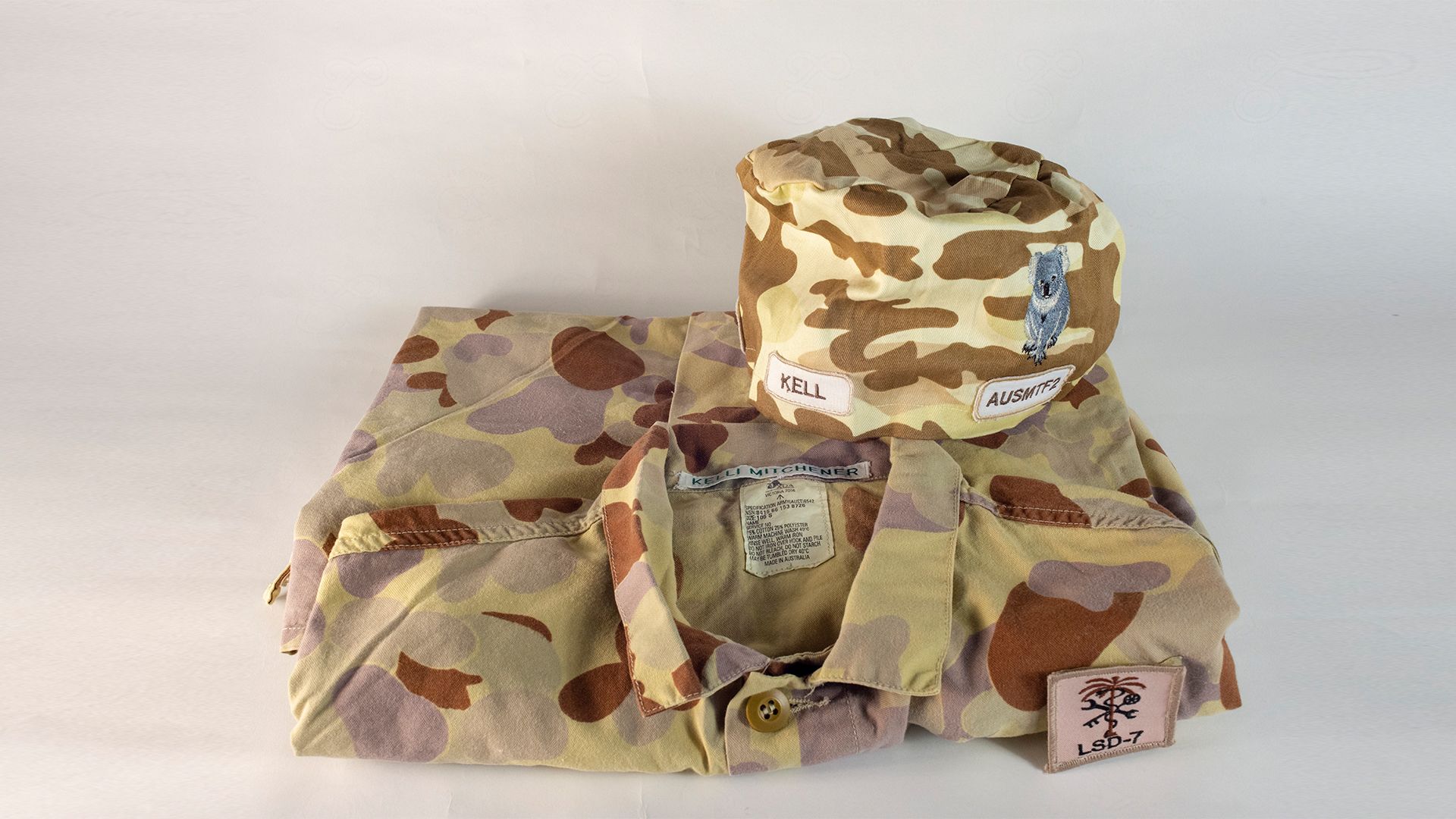 In 2012, Mitchener headed in a new direction, into health service management, and is now the Executive Director of Clinical Governance and Medical Operations at Central Gippsland Health in Sale, Victoria. She is also currently completing a Master of Enterprise at the University of Melbourne.
With her civilian workload and also as the mother of a four-year-old, Mitchener currently has limited time to undertake RAAF reserve work. However, she hopes to be able to contribute once again in the future.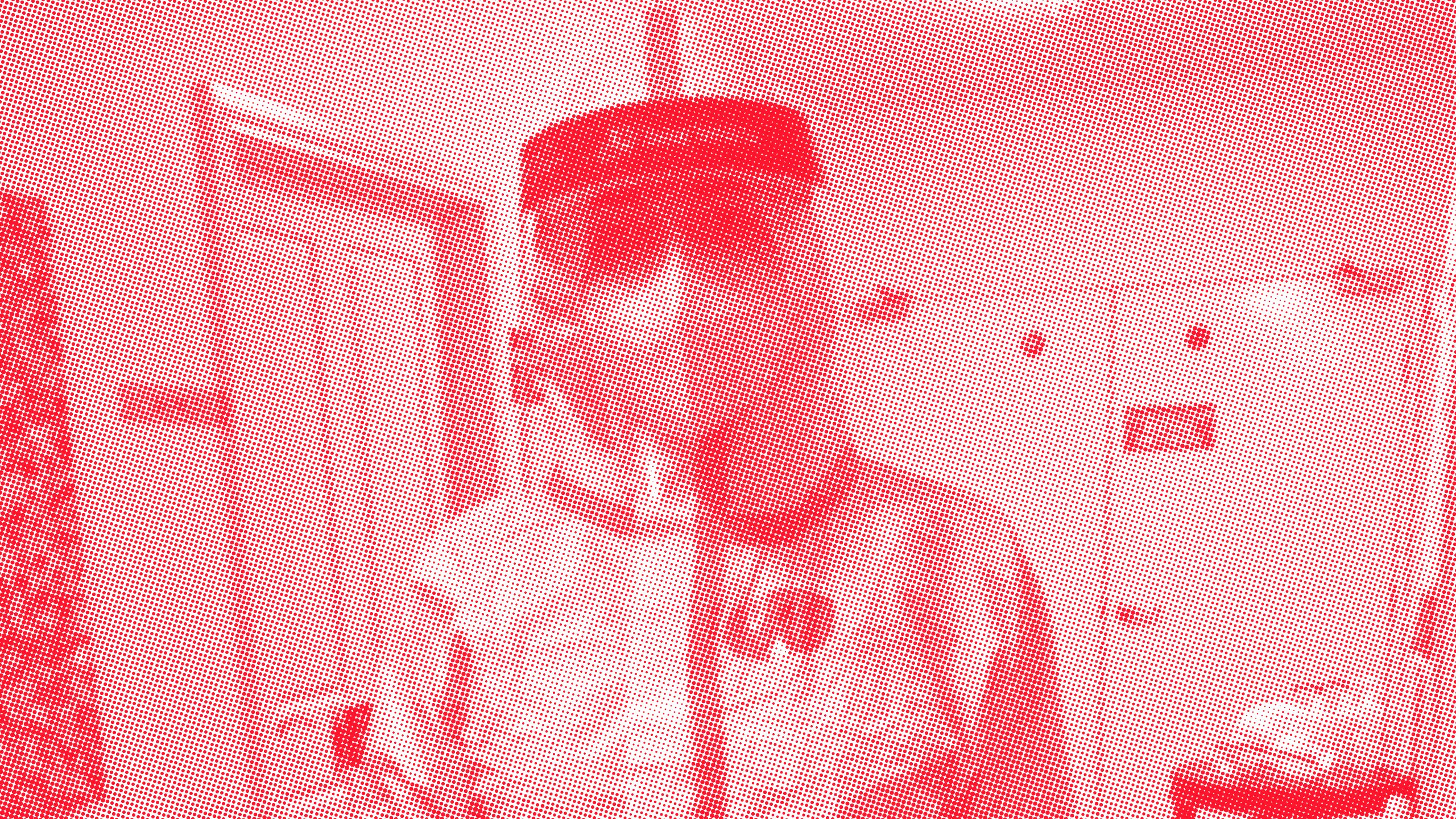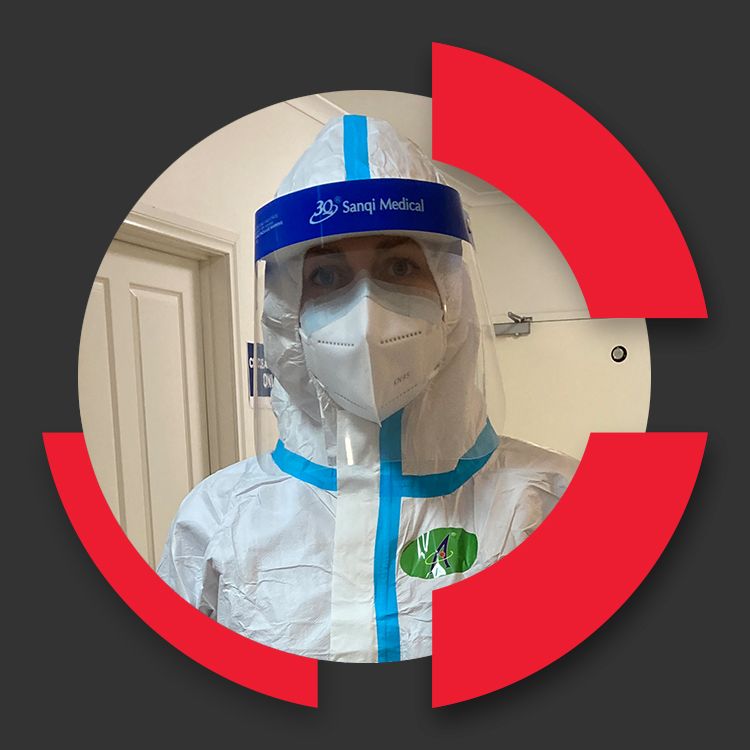 The hardest thing I've experienced during the pandemic has been to watch my patients die and feeling like as a society we let them down.
However, one of the most rewarding aspects has been experiencing the support from the other nurses. Because we were so covered up in PPE, I wouldn't recognise most of my workmates outside of the unit. But I definitely felt a real sense of comradery amongst us all. I couldn't have gotten through it without them.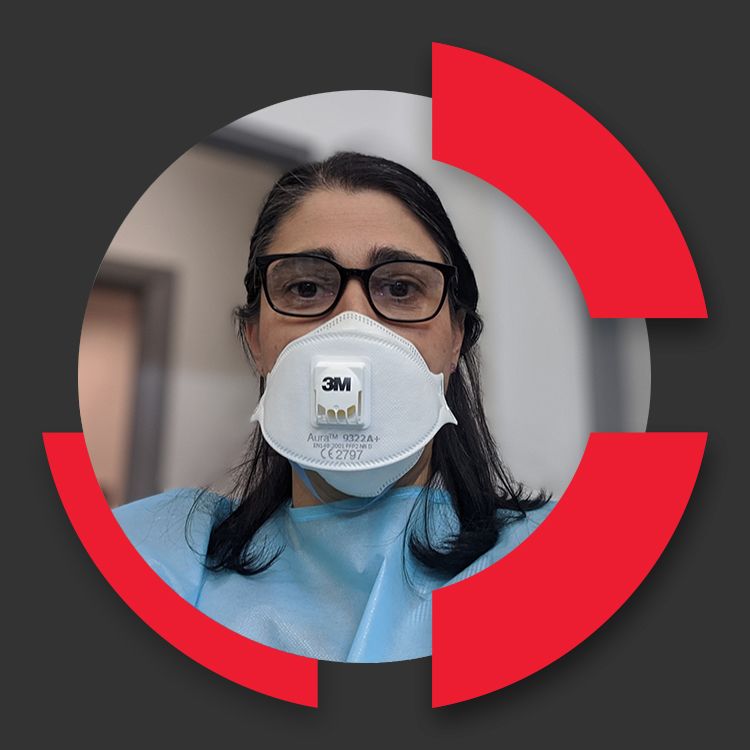 The most challenging time for me during the pandemic was experiencing the stress of COVID-19 testing in a hot spot on the day that the stage 4 restrictions were announced and knowing that I might have picked up the virus and transferred it to my family.
I wouldn't have made it through without the support of my local community in East Bentleigh. During this time, the East Bentleigh Bakers Group baked, packed and delivered boxed care packages for everyone at work.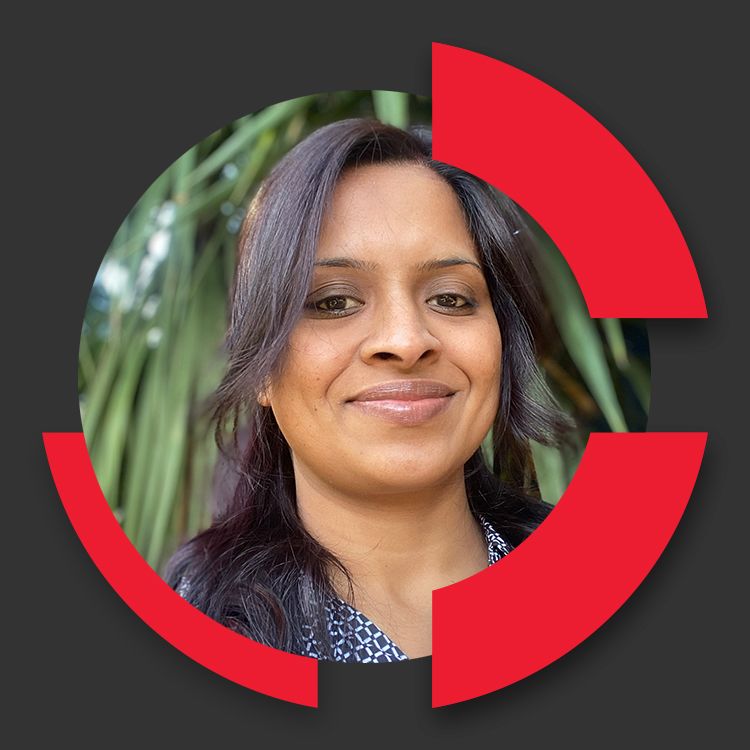 COVID is another Tsunami. I could see the fear in my patients eyes and I wouldn't deny I was scared too. It's an overwhelming situation to see our patients go through this as they are no different from us.
I was able to care for a high-profile patient for 3 different nights as he was affected with COVID-19. Building a bond with him and hearing about his family and the challenges he faced during his life was a touching experience for me. But the 4th night was something different. The bed was occupied by another patient as my patient had lost his battle with the virus.
The most traumatic experience is seeing our patients lose the battle alone and being wrapped in a bag with no dear ones beside them to bid them final goodbye or care for them.
The worst feeling was some people's attitudes towards frontline workers thinking we are immune when we are all only human. We're all in this together as soldiers marching towards the battlefield to fight against the enemy COVID-19. It's a matter of time, patience and moreover a positive attitude in order to make this world a better place to live.
Seeing some of these patients completely recover and walk through those doors they initially came in brought me an immeasurable sense of joy.
Public Programs and Resources
Women's history beyond stereotypes, IWD 2021 #ChooseToChallenge. Dr Madonna Grehan and Professor Odette Best in conversation with Penelope Lee.
This talk discusses the surprising breadth and depth of this complex field of women's history and work, reflected in the exhibition Unmasked and how new interpretations can challenge stereotypical narratives of history.
---
Through the Looking Glass is a lecture about using material culture to illustrate a realistic, nuanced, and diverse history while avoiding the nostalgia usually applied to nursing and midwifery's past.
Dr Madonna Grehan is an independent historian. She worked as a general nurse and midwife before moving into women's health research. She completed a PhD in nursing and midwifery history at the University of Melbourne.
---
Dispatches from the Frontline is a performed reading by Geraldine Cook-Dafner of excerpts from the diary of Australian Sister Nan Reay, a Victorian World War 1 nurse who served on the 'frontline'. These 'dispatches' celebrate this nurse's personal resilience, courage and persistence and are used to reference contemporary issues of care, duty, resilience and courage embodied daily by 'frontline workers' during the COVID-19 pandemic.
This project was produced with the assistance of Naomi Edwards and Alex Dafner. 

UNMASKED exhibition catalogue, Dr Madonna Grehan

A Nightingale nurse in Tasmania: the working and personal life of Nurse Alexander essay
Acknowledgements
Unmasked is presented by Her Place Women's Museum Australia in partnership with the Department of Health and Human Services and Safer Care Victoria and is supported significantly by the Victorian Branch, Australian Nursing and Midwifery Federation. The exhibition was made possible with funding from the Victorian Government.
Her Place gratefully acknowledges the lenders of works and images to the exhibition. Special thanks to the twelve nurses and their families who have generously made these stories available to the broader community. Thanks also to the Her Place Board of Directors and the Exhibition Project's Steering Committee for their guidance, the Exhibition Team who worked so hard to bring the exhibition together under COVID-19 conditions, and to Dr Madonna Grehan and Professor Odette Best for sharing their specialist knowledge and for their invaluable contributions throughout this project, as well as Her Place's volunteers.
Special thanks also to the team at the Victorian Branch of the ANMF who worked to bring the digital exhibition to fruition.

Dr Madonna Grehan, Unmasked Curator (historical content)
Dr Madonna Grehan is an independent historian. She worked as a general nurse and midwife before moving into women's health research. She completed a PhD in nursing and midwifery history at the University of Melbourne. Grehan is an interviewer for the National Library of Australia's Oral History and Folklore Collection and immediate Past President of the Australian and New Zealand Society of the History of Medicine.
Professor Odette Best, Unmasked Curator (Australian Indigenous content)
Professor Odette Best is a woman of the Wakun clan of the Gorreng Gorreng, Boonthamurra and Yugambeh Nation. After training as a general nurse, Best moved into academia where she is currently Professor in the School of Nursing and Midwifery at the University of Southern Queensland. One of Best's main research areas is Australian Aboriginal and Torres Strait Islander women who completed recognised training in nursing and/or midwifery before 1950.
Penelope Lee, Project Manager, Unmasked Curator (contemporary content)
Penelope Lee is a museum professional, cultural producer, arts manager, curator and artist who has worked across Melbourne's cultural sector for over 25 years. Penelope is currently a Board director at Her Place.

© 2021 the authors, image owners and Her Place Women's Museum Australia
This exhibition is copyright. Apart from fair dealing for the purposes of research, criticism or review as permitted under the Copyright Act 1968, no part may be reproduced, stored in a retrieval system or transmitted by any means without the prior permission of the publisher. Every effort has been made to contact persons owning copyright in the images illustrated in this digtial exhibition. In cases where this has not been possible, owners are invited to notify Her Place Women's Museum Australia.
Her Place Women's Museum Australia
208–210 Clarendon Street, East Melbourne, Victoria, 3002 herplacemuseum.com herplace@herplacemuseum.com