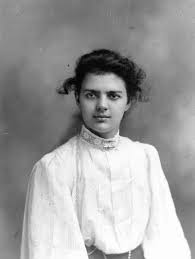 In 1907 Mary De Garis became the second Victorian woman to receive a Medical Doctorate from the University of Melbourne. After briefly practising in remote Queensland she went abroad to study in Europe, UK and the USA.
After her return to Australia, the outbreak of World War One saw De Garis rejected as an Australian Army medico because at that time only nurses could enlist.
Following her soldier fiancé to Europe, where he was later killed, De Garis eventually found her way into frontline service. Joining the Scottish Women's Hospital, she became Chief Medical Officer of a 200-bed tent hospital in Macedonia, where she survived bombings, extreme cold and epidemics.
Her indefatigable leadership impulses and urge to address alarming maternal and infant death statistics continued in post-war Victoria. Working in the 1920s from Geelong Hospital, De Garis established the hospital's first maternity, antenatal and postnatal wards. She continued redefining standards of care for mothers and their babies through researching, publishing and presenting internationally until the 1950s.