Her Place Women's Museum couldn't call herself a women's museum without celebrating International Women's Day. It is a day to celebrate women, and it is a 'call to action', a day to reflect on the intersections between all women in our society, and how women have fought for their rights in the past, and how we intend to keep fighting for our future equality and rights every day.
At the heart of the Her Place is a mission to collect, curate, profile and archive women and their stories from all over Australia who you may never have heard of, and make you go, "Wow". We want to shine a light and celebrate women, and contribute to a society that doesn't take women and girls for granted, or worse.
As a starting point, on Sunday 4 March, Her Place presented a 'Round Table' discussion at the Australian Centre for Contemporary Art (ACCA) as part of their major exhibition, Unfinished Business: Perspectives on Art and Feminism. The question 'Do we Need a Women's Museum?' was addressed by three invited speakers: Dr Natalie Kon-yu, Stella Bridie and and Professor Kate MacNeill and generated lively debate and discussion from the audience.
During the week of Mon 5 – Fri 9 March, Melbourne Museum invited Her Place to participate in its program to celebrate International Women's Day. The Museum had a focus on Indigenous women for IWD 2018, so we were delighted to take the opportunity to celebrate three remarkable Indigenous women who have participated in our touring exhibitions: Aunty Fay Carter, Alma Thorpe and Paola Balla.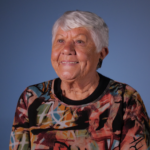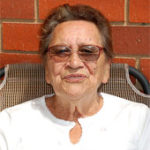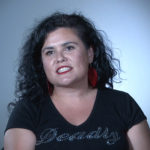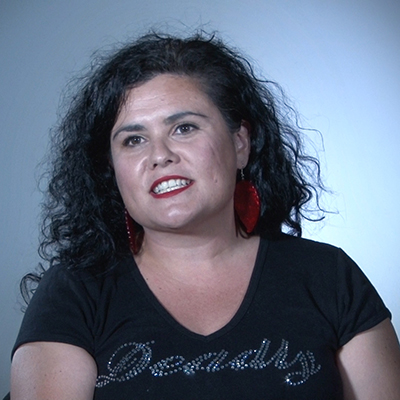 Their filmed interviews were screened in front of the Forest Gallery at Melbourne Museum throughout the week. On International Women's Day, Thursday 8 March, Her Place manager Penelope Lee, curator Clare Williamson and board member Diane Gardiner gave a floor talk about Her Place and the women featured in the films.
Diane Gardiner AM, Clare Williamson and Penelope Lee sharing their journey so far and the need for a national women's museum @HerPlaceMuseum @melbournemuseum #IWD2018 #pressforprogress pic.twitter.com/ZwN6fGvEKg

— Nik McGrath (@n_l_mcgrath) March 8, 2018
Also in relation to International Women's Day, Her Place was invited to write a feature article for the February issue of the Australian Society of Archivists' Newsletter, which has an IWD theme. You can access the newsletter HERE.
Happy International Women's Day everyone  – and remember that celebrating women, standing up for equality and rights takes year-round and lifelong action.