CHAIR – Hon MARY DELAHUNTY, G.A.I.C.D.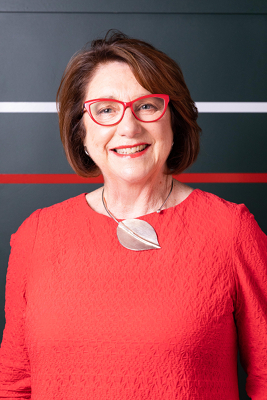 Co-Founder and Chair of Her Place Mary has high level experience in Media, Government and the NFP sectors. A Gold Walkley award winner journalist Mary was an international reporter for the ABC and Channel 10, Presenter of Four Corners, News and Current Affairs anchor and interviewer, the first woman to present solo prime-time News in Australia.
In Government Mary was the first female Victorian Planning Minister and the longest serving Arts Minister. Mary also served in Cabinet as Education and Women's Minister. Mary and her brother Hugh were the first siblings to serve in the same Parliament on the other side of the dispatch box. In 2002 she received the Centenary Medal for Services to Government.
Her third career is in the Not for Profit sector. Mary chairs Her Place and is a former chair of McClelland Sculpture Park&Gallery and Orchestra Victoria, former Director of the National Library of Australia and Emeritus advisor to the Harold Mitchell Foundation. Currently she serves on the boards of the Melbourne Recital Centre Ltd, Central Highlands Rural Health and the Centre for Advancing Journalism at Melbourne University. Mary is a graduate and currently mentors in governance at the Australian Institute of Company Directors
Mary is a published author and has a red rose bred for, and named after her. A critic of the gender gaps in Australia's history Mary is a leader in ensuing that women's voices are heard in the great debates of our time.
BARB JENNINGS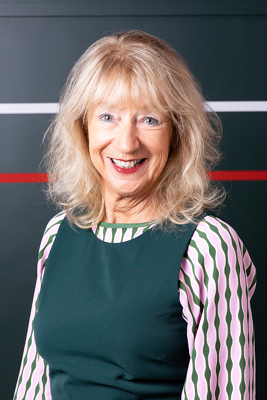 Barb started life as a science teacher after student activism. She then worked as Associate to Commissioner Graham Walker on the Australian Industrial Relations Commission (as it was known then). Following this, Barb was selected to establish the Girls' Apprenticeship Programme, the first Victoria - wide programme to increase the number of young women going into the traditionally -male trades. During her working life, Barb remained an activist; being involved in many battles including the Council of Action for Equal Pay, the fight to establish the Queen Vic Women's Centre, the fight to save the Women's Hospital and the establishment of EMILY's List. She was the proud Women's Officer for the Australian Education Union Victoria for nearly 20 years. Barb was inducted into the Victorian Women's Honour Roll in 2007. Barb has served on the Boards of VWT, QVWC and Her Place Women's Museum.
NINA POLLARD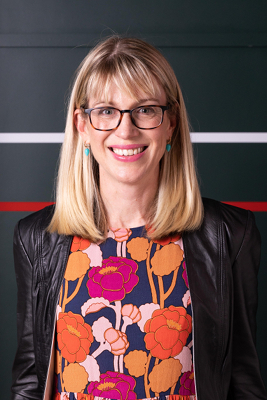 Nina is an HR executive that has experience across diverse industries in Australia. Nina currently holds a senior HR position at Coles Group and has held senior leadership roles at NAB and BP, commencing her HR career at Telstra. Nina completed undergraduate and post-graduate studies in Political Science and Commerce at The University of Melbourne.
CATHERINE BROOKS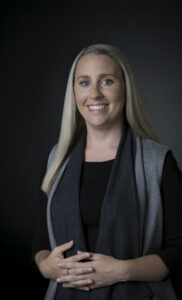 Catherine is passionate about working in the not-for-profit space in her role as Senior Advisor at Wendy Brooks & Partners. Catherine helps organisations amplify their impact through strategic fundraising and via her volunteer role as Council Member for Institute for Community Directors Australia.
Catherine spent the first 12 years of her professional life as a practicing lawyer with a range of top tier and boutique law firms, specialising in employment law and working with not-for-profits in the areas of governance and strategic workforce planning. Catherine is also the author of a book, "Let's make it work, baby!", a guide to help parents work flexibly and achieve their personal and professional goals.
Catherine has been facilitating and training boards and senior executive staff for over a decade and loves helping organisations maximise impact in the best interests of those they serve.
As a woman living with a disability, she is a proud advocate for equal rights and along with her husband Brendan is proudly raising two feminist boys.
CO-DEPUTY CHAIR– BELINDA (MORIESON) PHILP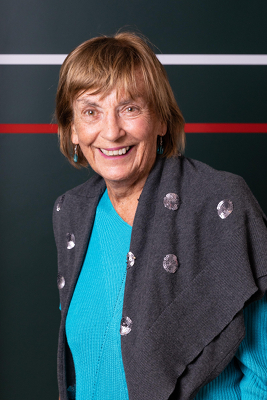 Former Secretary, Australian Nurses and Midwives Federation (Vic). Belinda Philp is a former board director of ESTA and First State Super. and Health Super and inaugural Chair Victorian Nurses Health Program
ADNAN JASWAL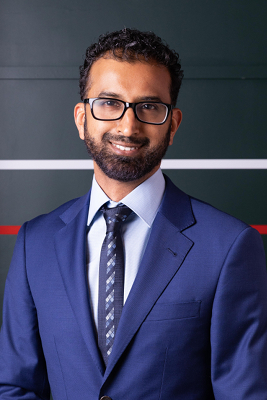 Adnan is a digital technology leader, author and consultant. Adnan believes in the digital revolution and the power it possesses to change the way people and businesses interact with technology. He is passionate about enabling digital change. Adnan is a technology leader at Deloitte Digital.
JOANNE O'CALLAGHAN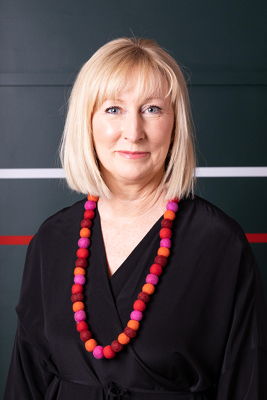 Joanne is an international marketing and communications leader, she currently leads Client Experience for PwC's Consulting business.
Joanne has held senior management roles in global organisations, working across the Asia Pacific region. She has extensive experience working with teams, committees, in partnership business structures, listed companies, and member based organisations. Joanne has experience and expertise in leading and delivering corporate and marketing communications in areas ranging from brand strategy, integrated marketing, marketing communications, stakeholder engagement, and leadership communication. For twelve years Joanne was a resident in Hong Kong where her career enabled her to participate directly in Asia's extraordinary growth through roles that required strategy and execution across multiple geographic markets.
Joanne is passionate about children's literacy and the arts, she has written four children's books, produced a book of children's artwork and has a new book coming in 2022. Through her role at Her Place, Joanne hopes to amplify women's stories and voices in creative ways using art, story telling, installation, and digital technology.
PENELOPE LEE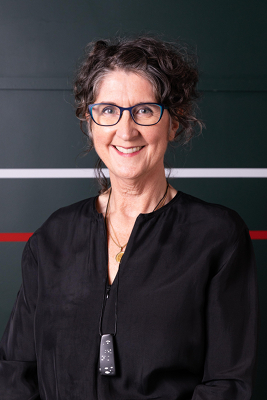 Penelope is a museum professional, cultural producer, arts manager and artist who has worked across Melbourne's cultural sector for over 25 years with a focus on developing and managing community-engaged, interdisciplinary and inclusive arts, education and cultural programming.
Penelope has previously been the General Manager of Her Place Women's Museum Australia, Education and Outreach Manager at the ARC, Centre of Excellence for the History of Emotions, and Education and Public Programs Manager, Development Manager and researcher at The Dax Centre. In these roles, Penelope has led interdisciplinary teams and external partnerships, project-managed and co-curated local and touring exhibitions, and strategic development.
Over her career, Penelope has been recipient to numerous state and national grants and awards, public art commissions and oversea residencies, and a Churchill Fellowship.