The Youth Space for Her Place forum was a great success with over 50 young people, of all backgrounds and experiences, attending. It took place on Saturday July 21, and was a collaboration with the Immigration Museum.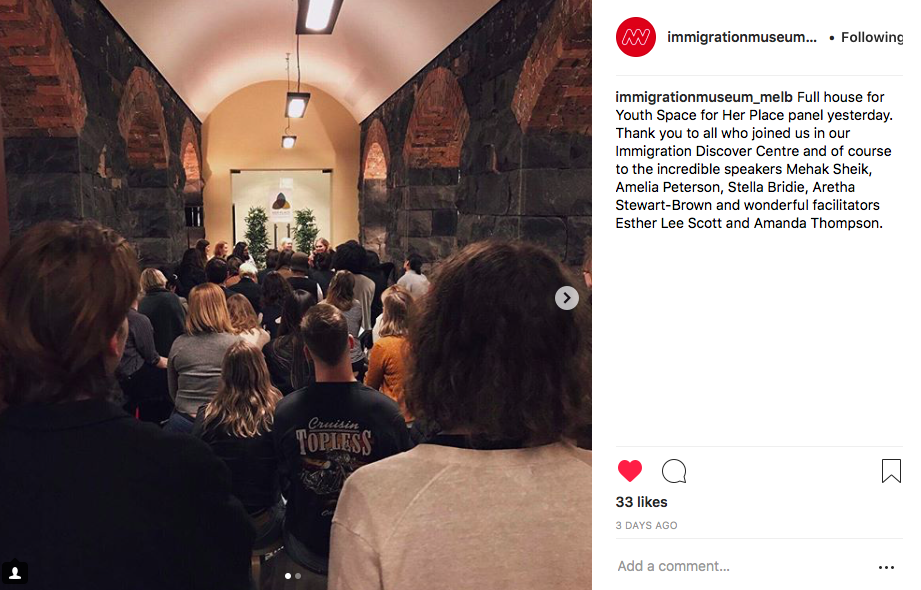 The discussion was facilitated by Her Place volunteer Esther Lee Scott and Immigration Museum volunteer Amanda Thompson, and the panel included the following inspiring speakers:
Aretha Stewart-Brown
, Indigenous youth activist and the first female Prime Minister of the National Indigenous Youth Parliament; 
Stella Bridie
, feminist, activist and co-founder of the FHS Feminist Collective; 
Amelia Peterson
, Indigenous and 'dif-abled' activist; and 
Mehak Sheikh
, from the Centre for Multicultural Youth and a Kenyan/Pakistani/Islamic activist.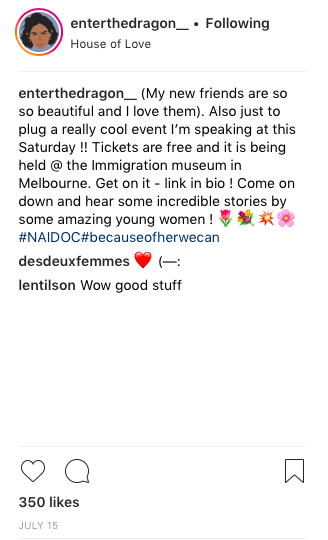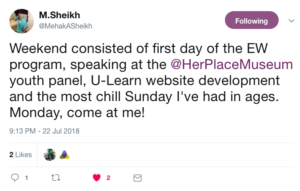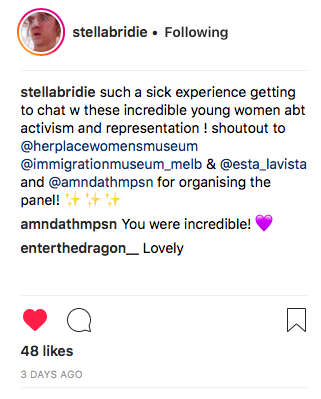 The panel discussion surrounded themes of diversity, identity and intersectional feminism in Australia's cultural institutions. The discussion magnified issues of isolation and lack of representation of those "in minorities or who don't fit into the societal norm". The panel went on to discuss how Her Place may inspire and be welcoming to all young Australians representing lesser known women and women expanding from diverse identities as well as the creation of a "accessible and safe space" for all.
Some audience members travelled from regional Victoria and many expressed an interest in future involvement in Her Place and future events. We are very excited about the event's success in shedding light on the issues concerning young women of Australia in our cultural institution. Youth Space for Her Place was a platform of open discussion for young people and could help to develop programs and exhibitions of interest to them, shaping Her Place to be a museum that inspires young women and educates all.
By Esther Lee Scott
See the event page HERE