Women have been creators, innovators and pioneers in STEM for thousands of years. From Indigenous knowledge systems, to nanotechnology and the sequencing of the koala genome, women have been central to STEM in Australia. However, their contributions are not widely known.
STEMpowered is a new initiative that aims to remedy the silence. Developed by Her Place Women's Museum Australia, in collaboration with the Department of Education and Training and supported by the Royal Society of Victoria, the exhibition tells the stories of 9 inspiring women whose work showcases a diversity of careers, approaches, ideas and fields across games development, wearable technology, environmental science, engineering, cancer research, food waste, genetics, biotech, nanotechnology, mathematics and more.
A 10th woman will be chosen and profiled as a local hero by each of the host Tech Schools.
The exhibition was launched on Thursday 16 August 2018 by the Minister for Education James Merlino at the opening of the Banyule Nillumbik Tech School. It will travel to each of the 10 Tech Schools to open in Victoria as part of the Victorian Government's $128 million investment to establish Tech Schools across the state to deliver the Education State for Victoria.
SEE THE EXHIBITION
Currently showing at Monash Tech School:
Date: Until late July, 2019
Address: Monash Tech School, Level 1, 29 Ancora Imparo Way, Monash University, Clayton 3168
Phone: 03 9902 9977
FORTHCOMING EXHIBITION
Geelong Tech School
Official launch date: Wednesday 7 August, 4.00 to 6.00pm
Address: Level 2, Corner Little Malop and Latrobe Terrace, Geelong.
RSVP: Friday 2 August, email GeelongTechSchool@gordontafe.edu.au
This exhibition is FREE
Open:  2–5pm, weekdays throughout August
For further details email: GeelongTechSchool@gordontafe.edu.au
Rachel O'Connor, Production & Technical Support Coordinator from VIVA Energy Australia will be Geelong Tech School's Local Hero.
STEMPOWERED Teachers Professional Development
Geelong Tech School
Address: "The Show Case Room" Corner Little Malop and Latrobe Terrace, Geelong.
Date: Tuesday 30 July, 4:30pm – 6:00pm
RSVP: Friday 26th July, email: GeelongTechSchool@gordontafe.edu.au
For further details email GeelongTechSchool@gordontafe.edu.au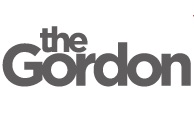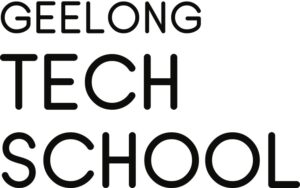 EDUCATION:
The exhibition features videos and unique artefacts, as well as an education program, including a Student Resource and Teacher's Professional Development.
STEMpowered Snapshot: Dr AMANDA BARNARD