Australian of the Year Grace Tame presented at Her Place Women's Museum Australia on 31st March 2022. She appeared in conversation with award winning journalist Mary Delahunty, our Board Chair. Grace told her remarkable story and shared her passion for change.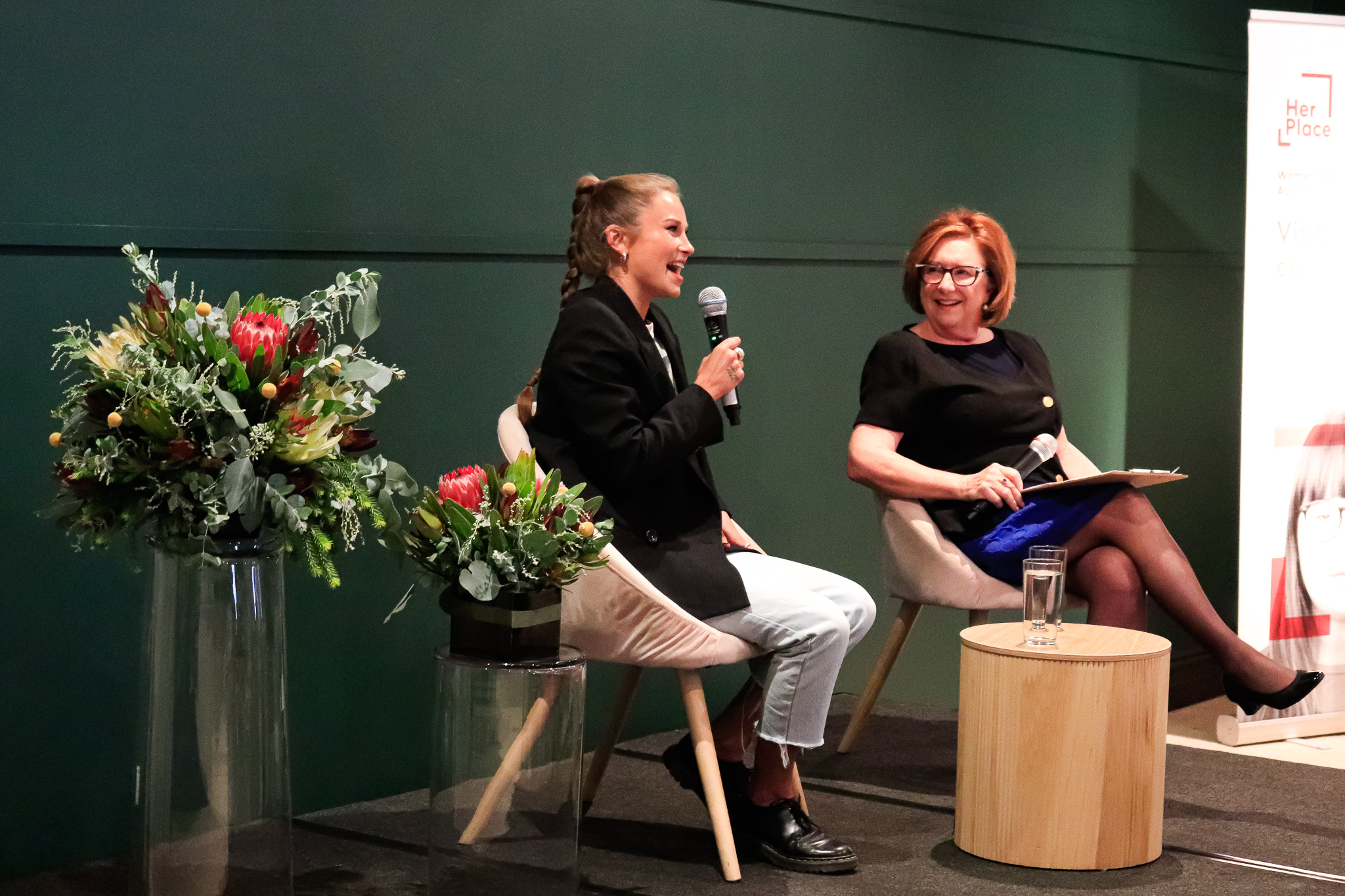 REFLECTIONS FROM THE EVENT
What Grace Tame Made Me Rethink
by Mary Delahunty, mother Grandmother, writer
The powerful advocacy of Grace Tame at Her Place Women's Museum recently opened my eyes to the psychological underpinnings of child abuse and how that is the most long-lasting of the considerable damage to survivors. And how little is known and understood about the cynical way perpetrators use this power to 'groom' their vulnerable child targets – to befriend a child with difficulties at home and isolate them from friends and family.
Grace works with and recommends the detailed research by Prof. Michael Salter on 'grooming' – telling us us how it works and what signs parents and friends should look out for, about the ecosystem of abuse that perpetrators can hide/thrive in, and the cover-up culture and abuse of power in many settings – from schools to parliaments.
Grace spoke bluntly about 'gaslighting' in this context and the lasting damage it wreaks on young lives who worry that they are to blame and if they can ever trust again.
She implored us to listen to Survivors- Believe them! Elevate their stories above the power narratives of abusers.
Finally, she reminded us all to work to rid the justice system and the media of language that 'sanitises' child rape. Described as a "relationship" with a minor, perpetrators exploit that word to minimise their crime.
Words are important, Grace reminded us. Words abusers and the community use, cause deep damage long after the physical assault.